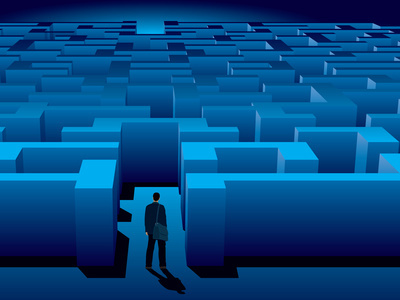 "
Do you know Jesus
?" This is the question of the century, for sure. Who hasn't heard it? But, does this sound like an invitation or a cliché? Sadly, today's Christian culture has made God's invitation a cliché. "Do you know Jesus" has been splashed on road signs, bill boards, television sets, put into ads, crammed into articles, booklets, leaflets….you name…if it is about Christian evangelism, the question is out there.
What made the question "Do you know Jesus" a cliché? The teaching is correct concerning man's need for salvation and Jesus being God's gift, but the repentant sinner is not being brought into covenant with God. The prayer a sinner is led into, is misleading. A sinner is asked to invite Jesus into their heart. Asking Jesus into your heart is the second cliché that was born from the current Christian culture.
The problem with clichés is that knowledge is provided for your imagination to work with (asking Jesus into your heart and then imagining He came in), but you are not given the knowledge of the covenant for which Jesus shed His blood, so your faith continues to work with your imagination instead of engaging God in covenant.
Faith without a covenant is a faith without power. It is just that simple. A powerless faith means that your repentance is not sealed and this presents a maze of problems to you: How come I invited Jesus into my heart and for a while I felt so free, but now I am back to the way I was? How come I invited Jesus into my heart, but Satan is ruling my mind? Why are my prayers not answered? Why do I feel like a failure? Where is the power of transformation? Is the flesh good or bad? If it is bad, how do I control it? Does God care for my needs? I am such a complainer—I wish I could be a better person! Who has the answers?
A Truckload of Questions Are Dumped at the Church Door!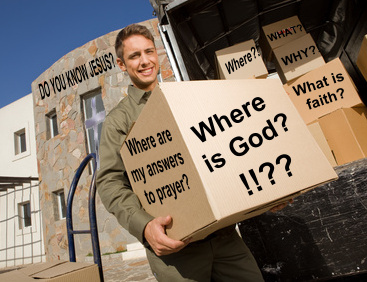 In answer to this truckload of questions dumped on their doorstep, the current Christian culture drove up to your house with three vehicles: a limousine, a circus, and a tank. The first to appeal to the lust of the flesh and offer you the comfort of the world, the second to entertain you, and the third to give you an aggressive attitude against the devil.
Each of these vehicles carry their own set of clichés that are designed to give your imagination something to work with, but will not give your faith direction and therefore cannot give you the life of Christ. Do these clichés sound familiar to you:
It is absolutely impossible to worry and live in peace at the same time.
I'm not where I need to be, but thank God I'm not where I used to be.
You can't see yourself "in yourself," you have to learn to see yourself in Christ.

Don't mourn over your bad decisions just start overcoming them with good ones.

Real confidence is faith activated; it is faith taking a step against fear.

Worry is like a rocking chair. It is always in motion, but not going anywhere.

Growth requires facing where you're at so you can go to the next level.

We never really know ourselves until we see how behave under pressure.

Learn the secret to casting out demons and defeating the devil.

Are you ready to leave your past behind and move into God's beyond?
If you start your salvation with a cliché, it is just the first of a never ending parade of clichés. I would like to introduce you to covenant faith—the covenant God made possible by the blood of Jesus Christ.
My question to you today is: Would you like to come into covenant with God? No clichés, no tricks, nothing but the truth. A true relationship with God begins when God makes a covenant with you. He forgives your sins, accepts you as His own and begins the process of healing your soul. If you want to know Jesus, let's talk about how to come into covenant with Him.
Covenant Faith: Three Simple Steps to Making a Decision To Follow Christ
Everyone comes to a point in their life where they want to know more about God. Some people say they want to get closer to God. Some say they sense something missing in their faith. Others say they are desperately trying to fill a void in their life. However you say it, God has been ministering to you and calling you to Him for a long time.
You may have tried different religions or churches, looking for God. Or maybe you tried to find God in nature. But no matter what you tried, you always came back to the same place of emptiness, feeling there should be something more to life.

Regardless of how much life or religion has disappointed you, God was there time and again, encouraging you not to give up. He was there telling you that He would help you. There is a Psalm that says, "Hear my voice, O God, in my prayer: preserve my life from fear of the enemy," Psalm 64:1. And another favorite is, "Preserve me, O God: for in thee do I put my trust," Psalm 16:1.
So, here you are. All those moments of intervention on God's part (His grace) has brought you to this point where your faith is about to embark on the final journey home.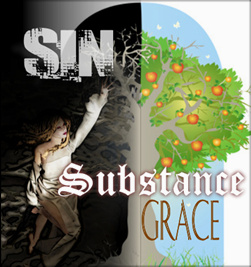 Covenant Faith in Jesus Christ is that journey. It is vital that you understand what happened when Jesus shed His blood, and what His death and resurrection means to God. God wants to save, heal, and deliver you. God wants to remove you from Satan's kingdom of darkness where you were spiritually imprisoned by his lies. God invites you to have a personal
relationship with Him in His kingdom, where He will accept you as His child and free you of the hold Satan has on you. God's invitation is to free you to Him.
Covenant Faith is a simple faith to walk. You'll learn what it means to become a Christian, and how it is possible to please God and live the kind of life He wants you to live every day. You'll learn how easy it is to have a personal relationship with God as you walk in your spiritual priesthood. The truth of Jesus Christ will be broken down for you in ways you never thought possible. God will begin to answer many questions that you had about Him and the purpose of your existence.
Let's now go through a few steps that will guide you to make a faith decision to follow Jesus Christ in the new way of His covenant.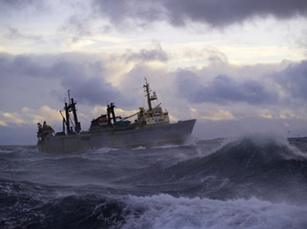 For most, life's journey is not an easy one. It is much like being on a ship, drifting through thick fog; you feel lost and uncertain of your future. Every time the waves threatened to capsize your ship you cried out, "God, where are you?! I can't see through this fog, and the waves are too high for me! Help me!"
This cry the soul makes for God is desperately repeated thousands of times every day. The Psalmist said, "Hide not thy face far from me; put not thy servant away in anger: thou hast been my help; leave me not, neither forsake me, O God of my salvation," Psalm 27:9.
What the Bible Says About Man's Condition
Man's separation from God is a direct result of Adam having accepted Satan's promises. Satan gave Adam knowledge for his mind to work with that was a direct contradiction to the things God had told Adam. God told Adam not to eat of the tree of the knowledge of good and evil, and Satan said, "Yes, but. . .if you eat of this tree you will get what you want."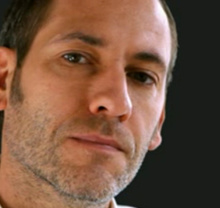 Satan offered Adam knowledge (promise) that worked with what Adam wanted and by that knowledge, Satan taught Adam how to work around what God had said. In this way Satan took captive Adam's mind, and this is why all Adamites today are prisoners to the lust of the flesh, the lust of the eyes, and the pride of life.
This is what God said: "But of the tree of the knowledge of good and evil, thou shalt not eat of it: for in the day that thou eatest thereof thou shalt surely die," Genesis 2:17. God breaks sin down for us: Sin is the kingdom of Satan that Adam joined himself to by reaching for Satan's promise. There is no life in Satan's kingdom, only death.
Nothing about sin has changed since the garden. Satan continues to promise liberty, but his promise is a bondage to our self image, which brings uncertainty, works doubt in the heart, and causes man to live in fear.
Knowing these things makes the choice for life easy. Choose life by choosing to enter into God's kingdom by coming into covenant with Him.
Did you know: Everyone has heard the voice of God calling them out of Satan's kingdom many times. This call is the most wonderful and sweet thing imaginable. It is like a call home, a longing to be with God, a knowing that you were created for something other than what you are now experiencing.
God's call to you is special. But it's only when you stop and listen that you can hear Him more clearly. You may be wondering, If God has been calling me all my life. why has it been so difficult to find him? The reason for this difficulty is that Satan has been there too.
Every time you heard God calling you, Satan was there hanging around, listening, just like he did in the garden when God spoke to Adam. Satan designed many spiritual paths hoping you would choose one and get lost, looking for God's purpose in the wrong place.This is why some think God's call is a call to spirituality and begin to search into everything spiritual, while others think it's a call to find themselves and begin a journey of self discovery.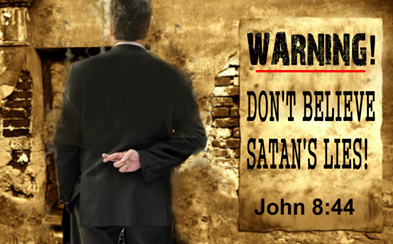 It's hard to find God's true spiritual path of the covenant when Satan volunteers to be our path finder. It's like taking a trip to a faraway place. You're trying to find your way to the tourist center when this man walks up to you and tries to sell you an all-inclusive package to visit the wonderful and exotic places that only he knows about.
Everything sounds adventurous and exciting, and you trust this guy because he appears to know what he is talking about. But you haven't seen the posters around town warning tourists not to trust themselves to this murderer and thief.
In the same way, when people hear the call of God, Satan is there to send them on another journey far away from God. How do we know that is true? Because you come back to the same struggle, the same questions, the same emptiness, and the same disappointments. Does this describe your condition today?
God's Call Into Covenant With Him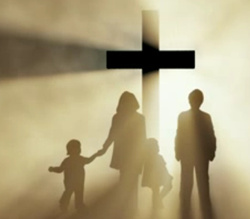 A call into covenant is a call into Christ for the salvation of our souls. The Bible says that God created man in His image and likeness: "And God said, Let us make man in our image, after our
likeness
,
"
Genesis 1:26. When Adam accepted Satan's knowledge, he lost the likeness of God and gained Satan's mindset.
Just as a father would be disappointed in a son who follows another path, because the father no longer sees in his son an image of himself, so God, in the same way, is disappointed with man. When he looks at man's soul he does not see a likeness of Himself. What does he see? He sees the likeness of Satan. This is the likeness man gained after Adam's fall: "For all have sinned and come short of the glory of God," Romans 3:23.
Jesus knows this to be true. This is why he referred to Satan as the "father" of the sinner (John 8:44). All sinners shall have their portion in the lake of fire because that is Satan's destiny. Nothing of Satan can be allowed into God's kingdom.
To change this, God provided man with a way back to Him. God gave man a chance to regain the likeness of God. God sent His only begotten Son, Jesus Christ, to die for the sins of the world, thereby offering forgiveness by a covenant of blood.
"For God so loved the world, that he gave his only begotten Son, that whosoever believeth in him should not perish, but have everlasting life."
Hebrews 13:20-21
"Now the God of peace, that brought again from the dead our Lord Jesus, that great shepherd of the sheep, through the blood of the everlasting covenant, make you perfect in every good work to do his will, working in you that which is well pleasing in his sight, through Jesus Christ; to whom be glory forever and ever. Amen."
2 Corinthians 3:18
"But we all, with open face beholding as in a glass the glory of the Lord, are changed into the same image from glory to glory, even as by the Spirit of the Lord."
God is calling to you to believe the testimony of Jesus Christ, that Jesus Christ is the Son of God. Jesus is the Messiah, the Savior. He is the one who was prophesied to make reconciliation for the sins of the world, to blot out your transgressions, and to join you back to God through Himself. Jesus shed His blood to provide the terms or grounds of the Second Covenant to sanctify your faith, that your faith may be pleasing to God.
Jesus rose again from the dead to establish a new priesthood in Himself, a living priesthood of knowledge to establish your communion with Him by this knowledge, that God might change you into His image by the power of the Holy Ghost.
You must believe this report and be baptized with the Holy Spirit, evidenced by speaking in tongues. It is by this engrafting of the Holy Spirit in you that you gain His likeness.

Step Three: Make the Decision to Come Into Covenant With God
Jesus said, "Him that cometh to Me I will in no wise cast out," John 6:37. God makes it easy for you to come to Christ that God might establish His testimony in you. All you need to do is respond to His grace and accept His invitation. If you believe that Jesus Christ died for your sins, and if you desire God's forgiveness of sins, I invite you to respond to His grace by praying this prayer right now.
PRAYER


Almighty God, I humbly come before your throne of grace. I believe the testimony of Jesus Christ; that He is the Messiah, the Savior, that He is the one who was prophesied to come to seal our faith and make us complete in Him, and that it is His sacrifice that blots out our transgressions. I believe that Jesus Christ is the Son of God, that He died to make reconciliation for the sins of the world to join me back to You through Himself.
I believe that Jesus Christ shed His blood to provide the terms or grounds of the Second Covenant to sanctify my faith, that my faith may be pleasing to You. I believe that Jesus rose again from the dead to establish a new priesthood in Himself, a living priesthood of knowledge to establish my communion with You by this knowledge that I might be changed into His image by the power of the Holy Ghost.
I ask that You forgive me for walking contrary to your covenant for I ignorantly worshiped what I did not understand. It is You that put a difference between truth and error, darkness and light, and I choose to leave the kingdom of sin and enter into your kingdom.
I am tired of living by Satan's lies, and I desire to walk on the true path of faith in Jesus Christ whereby I can regain your likeness. I accept your knowledge of faith and ask that You baptize me in the Holy Spirit and assist me to pray in tongues.
_________________
If you have prayed this prayer with faith in your heart, then God has forgiven you of your sins and declared you righteous. He will now seal your faith with the baptism of the Holy Spirit, and you will begin to speak in tongues that you may begin a relationship with Him.
God's 4-Step Program
To convert you to Christ God is bringing you through 4 steps of His own to claim you as His child.
The first step is grace: Grace is His voice that you are hearing right now, calling you. That is God's part, to provide you grace that you may believe in Jesus. Ephesians 2:8-9
The second step is faith: That is your part. God's invitation to come into covenant is made effective upon grace entering into your heart. You need to yield to the grace of God and accept it. Your confession of faith means that you believe the testimony of Jesus Christ. Ephesians 2:8-9
The third step is righteousness: Upon seeing your heart of faith yielding to His grace God declares you righteous; you have met the standard God placed in His Son for faith to reflect Him, and you are now ready for the final step to come into covenant with God. Romans 4:6,9,12
The fourth step is the seal of the Spirit: The seal of the Spirit is the baptism of the Spirit evidenced by tongues. God needs to bring your faith into the house of Jesus Christ where He can properly care for you and nurture you. Romans 4:11; Ephesians 1:13
Which Way Now?

What is Covenant
". 10 individual lessons helps you understand more about what it means to come into covenant with God!
Want to know more? Take the course called "
Covenant Faith"
and learn the differences between the First and Second Covenant. Learn why God sprinkled the blood of Jesus on the spiritual tools of His New Covenant, why the Second Covenant fulfills the First Covenant, and how to honor God by joining your faith to Jesus Christ.
Setting the Record Straight
When God baptizes you with the Holy Spirit, the Spirit of Christ will then be in you, and God's covenant sealed unto you. God designed the baptism of the Holy Spirit for covenant contact. Covenant is the door that is open to you in Christ for many wonderful things to now take place, which could not take place if you remained outside of covenant. It is through covenant contact that we experience these things:
God tests our faith
God establishes relationship
God receives fruit
We gain trust
We are brought into God's care
We are preserved in His framework of truth
We experience the circumcision of the heart
1. God separated you from the world unto Himself. You are now in covenant with God. Hebrews 8:6: "But now hath he (Jesus) obtained a more excellent ministry, by how much also he is the mediator of a better covenant, which was established upon better promises."
2. You are now born again. When God places His Spirit into you, He is causing a spiritual rebirth. You are born of the Spirit. John 3:6-7: "That which is born of the flesh is flesh; and that which is born of the Spirit is Spirit. Marvel not that I said unto thee, Ye must be born again." We can understand that what you learn now is about how to co-labor with the Spirit that the Christ-likeness might be manifested in you.
3. You are now a child of God. When God places His Spirit into you, He is adopting you into His family.
Romans 8:15: "For ye have not received the spirit of bondage again to fear; but ye have received the Spirit of adoption, whereby we cry, Abba, Father."
Galatians 4:5: "To redeem them that were under the law, that we might receive the adoption of sons."
Ephesians 1:5: "Having predestinated us unto the adoption of children by Jesus Christ to himself, according to the good pleasure of his will." We can understand that what you learn now is about how to walk as a son of God, how God's nurtures a relationship with you.
4. God gives you an eternal inheritance. When God places His Spirit into you, it is an eternal bond. Your faith has eternal rewards. Ephesians 1:13,14: "In whom ye also trusted, after that ye heard the word of truth, the gospel of your salvation: in whom also after that ye believed, ye were sealed with that holy Spirit of promise, which is the earnest of our inheritance until the redemption of the purchased possession, unto the praise of his glory." We can understand that what you learn now is about how to keep your eyes on the hope that God placed before you.
5. You are baptized into the Body of Christ (to function in the priesthood).
1 Corinthians 12:13: "For by one Spirit are we all baptized into one body, whether we be Jews or Gentiles, whether we be bond or free; and have been all made to drink into one Spirit." We can understand that what you learn now is about how to minister to God, serve Him, and your brethren in the fellowship of His love and Word. This is done through your priesthood.
Now that you have seen what God provided for you by sealing your faith with the baptism of the Holy Spirit, you need to be equipped with knowledge to know how to grow in the life of Christ. Arm yourself with knowledge and with the spiritual tools of Jesus' covenant to keep yourself in the will of God, to keep yourself growing in His grace, increasing in knowledge, and abounding in love.
End of Do You Know Jesus. . .Go To Do You Know Jesus - Learn Him Anew

Last Revised: 2012-11-27