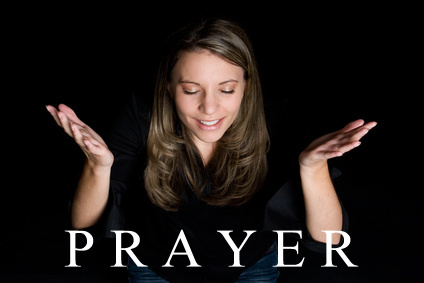 It is wonderful to enter into covenant with God. Did you know that when you are in covenant with God He says that you are the apple of His eye, even as He said of Israel, "He found him in a desert land, and in the waste howling wilderness; he led him about, he instructed him, he kept him as the apple of His eye" Deuteronomy 32:10.
As God led the children of Israel through the waste howling wilderness into the promised land, so will God bring you through the waste howling wilderness of this world, into the eternal abode of His house in heaven. And just as God said to the children of Israel that they were the apple of His eye, so He will say to you that you are now the apple of His eye.
What does that mean, to be the apple of God's eye? It means that you are the center of God's attention. You have caught His eye because faith pleases God. His thoughts are towards you constantly, and His desire is to care for you, to protect you, and to strengthen you. He is desirous to oversee His work in you in every detail, for He is in expectation of what will come of His marvelous union with you. His purging and cleansing, and restoring your soul will result in a Bride that is pure and full of the virtues of Christ.
You don't need to know everything right now about new covenant faith. All you need to do is respond to God's grace and come into covenant with Him. Repent of sin and accept His invitation. He will forgive your sins, cleanse you and prepare you for glory. God's house is yet empty and He wants to fill it with His children. If this is your desire then I invite you to pray this prayer right now:
Prayer for Salvation

Almighty God, I humbly come before your throne of grace. I believe the testimony of Jesus Christ: He is the Messiah, our Savior; He is the One that was prophesied to come to seal our faith and make us complete in Him, for it is His sacrifice that blots out my transgressions. I believe that Jesus Christ is the Son of God. He died to make reconciliation for the sins of the world and rose again from the dead to establish a new covenant in Himself.
I ask that you forgive me for walking contrary to your covenant for I ignorantly worshiped what I did not understand. It is you that put a difference between truth and error, darkness and light, and I choose to serve you according to the true path of the covenant Jesus died to provide.
I believe that you makes yourself known to us by means of your knowledge and that you inspire your knowledge by your grace, which is the power of your Spirit to bring understanding. I choose to embrace your knowledge and to let go of Satan's lie.
I ask that you help me to understand your covenant and how to walk with you, that I may know you and experience your healing hand upon my soul, increase your kingdom, and grow in your knowledge and grace. I now ask that you baptize me in the Holy Spirit and assist me to pray in tongues.
_________________
Praying this prayer will prepare your heart for the baptism of the Holy Spirit. Remember that receiving the Spirit, evidenced by tongues is your entrance into covenant faith. Please set aside time each day to worship God by praying in tongues. We suggest that each believer spend a minimum of an hour a day praying in tongues. If that is difficult for you at first, begin where you can and ask the Lord to assist you to increase your prayer time.
You are now ready to learn all about the New Covenant God made with you through Jesus Christ. You are ready to begin to live the salvation experience God planned for you. Remember that salvation is a process of healing. God wants to remodel your soul and restore it to the holiness of Jesus Christ.
FAQ -- New (Second) Covenant Faith

Q. What if I am Already Baptized in the Holy Spirit. Am I in covenant?

A. Hearing about the Second Covenant faith you might be saying, "Hey, I am already baptized with the Holy Spirit, and I speak in tongues. That means that I am already in covenant with God."

As we learned in the lesson, What it Means to Come Into Covenant With God, the baptism of the Holy Spirit and visible sign of tongues is the symbol of God's eternal love for you and promise of life through Jesus Christ. But you also, by accepting the testimony of Jesus Christ, have agreed to serve God according to this contract of marriage that Jesus sealed in His blood.

If you have not been properly instructed in the doctrine of Christ you would not know what God is expecting of your faith, nor will you be able to express it. Some teach that it does not matter what your beliefs about Christ are as long as your love for God is real and sincere. That is not true. It is necessary for you to know the whole truth of Jesus Christ in order for the work of His redemption to take place in your heart.

You may be baptized in the Holy Spirit, but because of improper instruction in doctrine, you would not understand the proper use of the tool of tongues, or make the necessary connection to your priesthood. What you don't know about your faith cripples your faith, and if you mix things into your faith that should not be there, that also cripples your faith.
Wholesome Doctrine

This is a good time to introduce to you what "wholesome" doctrine means. It means that all the ingredients necessary for you to know God and take on the likeness of Christ must be present. An illustration would help us to understand this better. If you were to order an apple pie from the dessert menu, and the waiter brings you a plate of crust, your first reaction would be, "There seems to be something missing from this pie – where are the apples?"

You would not be able to taste the apples if the apples are missing. Apple pie is not the same without the apples. What if the waiter brought you a slice of apple pie that was burnt to a crisp? It's burnt so bad that it's charred. Would you eat it?

What if the pie looked beautiful, and after the first bite you wanted to wash your mouth out with water because it was prepared with something extra; a large amount of lemon mixed into the pie filling made the pie very sour. Or maybe it was prepared with a cup of salt instead of a teaspoon. Would you eat it? Would you be pleased? Of course not!

Now let's take that and apply it to the gospel of Jesus Christ. Imagine that God is sitting at a table in your restaurant, that He has ordered the pie from your menu, and that you had a hand in baking it. First you serve God the pie with no apples, and He does not want to eat it because the apples are missing. Then you serve Him the pie that is charred, and He does not want that either. Then you serve Him the pie that has been soured, and then the pie that is too salty. With each service He smiles, but refuses to eat.

In each instance there was something wrong with the pie, either because an ingredient was missing, or the ingredients were not measured properly, or something was added that should not be present in the pie, or the proper environment for the baking of the pie was not observed, and therefore, it charred.

All the Ingredients Must be Present in Truth

The pie is Jesus, and the ingredients, measurement, and proper preparation of the pie is truth. Just as in the natural, it is true in the spiritual: all the ingredients necessary for you to know God, and for God to form the likeness of Christ in you, must be present in truth for it to be wholesome. Anything of man that is added to truth, or anything of Jesus that is missing, has a direct influence upon faith.
Many are baptized with the Holy Spirit and do speak in tongues, but there are many things of Christ that are missing from their faith and many things of man's tradition that have been added to faith. As in the natural, so in the spiritual: the result is that your faith no longer reflects Jesus Christ, and God is not pleased.
It is so important that you start your faith off right, with the right kind of doctrine, the right ingredients of truth. To begin studying the doctrine of Christ and learn more about how God wants you to serve Him, begin the first course
Covenant Faith,
which is free online on this site. Feel free to navigate through the many courses and lessons to enjoy the full table of knowledge God is offering to restore the church to the true faith of Jesus Christ—covenant faith.
Click Here.

Related FREE eBooks and Courses on this site. . .
Last Revised: 2011-11-04