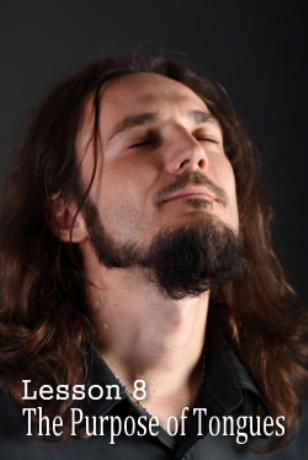 How much do you know about the change that needs to take place inside of you? Did you know that Satan etched his philosophy in man and that these scars are the wounds of the soul? Just like a scar on your arm or your leg is a lingering sign of injury, the scars on your soul are the lingering signs of the injury Satan inflicted upon you.
Every injury carries a memory that produced a thought pattern in you. The injury hurt so much you were determined not to experience that again. So now your thought patterns are about shielding yourself from more injury.
Think of your soul as a house and Satan as an arsonist. He set fire to your house and when you come into covenant with God, the Holy Spirit puts the fire out and begins the work of restoring and rebuilding your house.
We can see why Satan resists tongues with his lie that it is not for you, thereby sealing your lips. He does not want the healing to begin.
The Spirit Must Effect the Change
When you come into covenant with God, God inscribes His knowledge in your heart to begin the renewal process. But the Spirit has to be there to effect a change. This is the primary purpose of your union with God—for this change to take place. Your thinking changes from Satan's lie to God's truth, from Satan's perspective to God's perspective, from the expectation of Satan's promise to the expectation of God's promise by covenant.
Satan's lie develops a thought pattern that revolves around what you think about yourself, the world, and God and how you expect to obtain your peace by the immediate gratification of the flesh. This thought pattern changes as we accept God's knowledge and begin to pray in tongues.
The Process of Change is Called Regeneration
The process of this change and the fruit of it is called "regeneration" (Titus 3:5): God's goal is to form Christ in you. Jesus said, "Herein is my Father glorified, that ye bear much fruit; so shall ye be my disciples" John 15:8. God determined to know us by the fruit He would form within us by the work of His Spirit, and He determined that we would know Him by this same work.
Just like man digs in the earth for its treasures of gold, silver, diamonds, and precious jewels, so God also expects to one day draw from our souls the treasures of His kingdom, that fruit of the Spirit Paul wrote about: love, joy, peace, longsuffering, gentleness, goodness, faith, meekness, and temperance (Galatians 5:22-23), which is the virtue of Christ.
Just as there is a process that takes place for gold, silver, and precious jewels to be formed in the belly of the earth and a process to extract it, there is a process for Christ to be formed in the soul of man. The process begins with tongues, and that's why tongues is called a "tool" of the Second Covenant and is necessary for all.
The Connection Between Tongues and the Work of the Spirit
We will now make the connection between tongues and this work of the Spirit by reading Romans 8:26-28, "Likewise the Spirit also helpeth our infirmities: for we know not what we should pray for as we ought: but the Spirit itself maketh intercession for us with groanings which cannot be uttered (this is what the Spirit is doing as you pray in tongues).
And he that searcheth the hearts knoweth what is the mind of the Spirit, because he maketh intercession for the saints according to the will of God. And we know that all things work together for good to them that love God, to them who are the called according to his purpose."
So then, forming Christ in your inner man is a work of the Spirit that begins when you are baptized with the Holy Spirit and begin to pray in tongues. It is a work that continues daily as you continue to use this precious tool that God gave you.
All Believers Follow the Same 4 Steps
God planned for the joy that is in Him to be in you. For it to be possible for God to share His joy with you He sent the Holy Spirit with tongues so that when you applied yourself to this spiritual tool you would benefit from it.
Now we can understand why all believers experience the exact same 4 steps to enter into covenant with God, why all receive the same token as a sign of the covenant and pledge of God's promise, and why all speak in tongues as a result. Even though we are all unique, and God will work in us according to our individual needs, the process is the same for us all. We all pray in tongues for this is the tool God designed to bring healing to your soul and form Christ within.
The tool of tongues, as it forms Christ within also builds you up in the faith. That is why you experience such great edification every time you pray in tongues. Apostle Jude, when writing to the church, put Christians in mind of this, which they had all received from God, saying, "But ye, beloved, building up yourselves on your most holy faith, praying in the Holy Ghost," Jude 1:20.
Last Revised: 2011-10-22