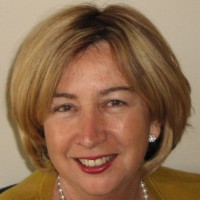 Teacher Wendy Nilsson
Visit Teacher Wendy Nilsson's Blog
There is a saying out there in the world that says, "Fool me once, shame on you. Fool me twice, shame on me". The idea here is that the first time you are taken advantage of, you should see it coming the second time, and if you don't, then you are to blame for not catching on faster and deserve to be taken for a ride.

I was thinking how this speaks about the battle of the mind, how Satan has gotten away with fooling mankind every day, in every possible way and yet man is none the wiser for it. As Christians, we are taught to not let Satan pull the wool over our eyes, and we gobbled up every kind of book that promises to teach us the winning side of things. After losing to Satan's wiles time and again, winning the battle of the mind became the single most important driving force for faith.

On a deeper level, Satan is mocking man's ignorance. He is saying, I have fooled you, not once, not twice, but many, many times. Shame on you! And there is a sense of shame that we feel.

What I would like to share with you today is that this battle in the mind can be won. In the mind of God it is already won. God has a strategy that I am looking forward to sharing with you in my articles. There is a confidence that is born of the Spirit that one does not gain any other way.

We have also heard the expression that ignorance is bliss. But, ignorance of Satan's strategies to rob the heart of faith is not bliss—it is frightening. Satan keeps mankind in the dark to hide from us our true nature (our true purpose), while he deceptively nurtures his fruit within the heart. Having done that, he speaks through the window of the imagination to convince man that this ungodly fruit is what he truly is! Truth the exposes that lie, and grace strengthens the will to faith so that we can take on Christ's nature (His virtue) instead.

If you are like most believers, the word "virtue" is probably not something you know a lot about now, much less think you have the power to live. But believe me when I say that this is God's will for you to experience this virtue of Christ and that He will take you step by step into this life with Him when you come into covenant with Him.

As a teacher with Apostles Today Network of the Second 8th Week, I am here to answer the questions you may have about God and faith: how to pray, what the Bible says about winning the battle of the mind, how to get to know God, what the Bible says about sin, and more importantly how to live the righteousness of Christ.

I hope you will find the Bible study tools, lessons, videos, and articles on this site helpful in your walk with God. If I can help you in any way, or if you have any questions, drop me a line and I'll be glad to help you understand the mystery of Christ and how His kingdom works.

"For He that called forth light in darkness (at Creation) has shined in our hearts (His grace) to give us the knowledge of His glory (the substance of everything that God is and has) in the face of Jesus Christ" (2 Corinthians 4:6).


| | |
| --- | --- |
| | |