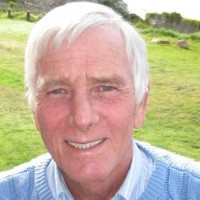 Apostle Francois Stander
Visit Apostle Francois Stander's Blog
Many people experience dreams and visions and feel that a great revival of the church is on the threshold. In fact, the awakening is going to stretch way beyond the church and reach into the every lost soul. The Great Awakening is man shaking himself out of the slumber and sleep of false knowledge.
Why is man ignorant of his true heritage? It is because false knowledge puts him to sleep. Why is man ignorant of God's gifts for him? It is because false knowledge puts him under the spell of another promise. But God has promise to shake mankind awake, to stir him in the very core of his heart. All mankind will hear the voice of the Spirit making the mating call to them, saying, "Come to me and be healed."
Since the beginning of the world revivals took place, but they took place according to prophecy and only according to Gods will ...and time frame. The revival taking place now is according to a prophecy of Enoch the righteous (See what the Bible says about Enoch in Genesis and Jude). The prophecy God gave to Enoch states this: "
1 Enoch 91:12-17
"Then after that there shall occur the Second 8th Week; the week of righteousness. A sword shall be given to it in order that judgment shall be executed in righteousness on the oppressors, and sinners shall be delivered into the hands of the righteous."
Enoch prophesied that when God's plan reached the ideal state, the 7th day would close and the 8th Day, the Eternal Day would begin. We are all anxious to be counted in the number that stands before the Lord on that day. But now, we are in a conflict of will, Satan against God, evil against good.
The Second 8th Week is a window of opportunity where God is opening the gates of heaven; the angels are coming down with buckets of grace to pour out upon mankind. This is why the Second 8th Week is also called the time of Temptation for the church, for in this time of Great Enlightenment and Awakening all shall hear His voice! Who will listen?
As an Apostle with S8W Apostles Today Network I would like to invite you to the site and to this community of believers. We are here to serve you and pray with you. God is ready to do a marvelous work and it is my prayer that He will pour out the Spirit of Grace upon you in the fullness of Christ.