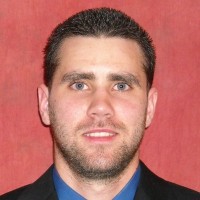 Prophet Casey Ringer
Visit Prophet Casey Ringer's Blog
"That at that time ye were without Christ, being aliens from the commonwealth of Israel, and strangers from the covenants of promise, having no hope, and without God in the world:"
(Ephesians 2:12)
Despite the portrait of God which Satan has painted in the minds of the people, Gods heart is towards mankind for his good. The bible is full of the testimonies of Gods love towards His people, Jew and gentile alike.
His hope burns brightly in me and it is my profession, joy and honor to share the hope of God with you. Jesus Christ is putting His power in your hands through this knowledge so that you can see Him as He is and understand what true hope in Him really means.
"Jesus Christ is the true light which lights every man that cometh into the world."
(John 1:9)
It is Satan that robes the heart of faith. Having 2,000 years to work his craft, the hearts of the people have been hardened towards God through many vices, making the heart sick, depressed, resentful and angry. Satan's greatest enemy is the hope of God, so this is what he tries to subdue through the lie that God does not exist.
The knowledge that I will share on this site will untie every lie that Satan has sown in the church, and in the minds of the people, so that Jesus Christ who is the true light of men can shine as the savior that He is.
"His Hope is your armor. His hope is your strength."
"Take this sword which I have put in your hands."
May this knowledge fill your soul with the light of God.