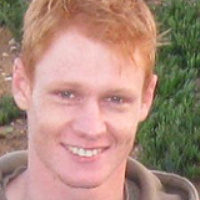 Apostle Matthew Botha
Visit Apostle Matthew Botha's Blog
Many people have a desire to please God and I know that you too have that desire to please Him. But, have you ever felt that despite the many good works and sincerity in trying to please God, it feels like you're not doing enough, or you never seem to meet that standard of approval and the weight of guilt and shame continues to bear down upon the conscience?
Guilt and shame is the testimony we carry when we fall short of God's standard of righteousness & His expectation from us. I'm sure that nobody wants to carry the testimony of guilt & shame, but we want to carry the testimony of life and of justification, which is the testimony of Christ.
We have the desire to please God, but how to do so is not instinctual to us; this is why God has in these end times raised up covenant apostles to restore to the church the knowledge of faith in God, for as we read in Hebrews 11:6 it is impossible to please God without having faith in Him, but through His holy knowledge of the 2nd covenant God has made it possible for us to have faith in Him that measures up to His standard of righteousness.
On this website you will receive knowledge for faith and learn exactly what it is that God expects from you and know with confidence what the works of faith are, so that you too as the Prophet Enoch received, can carry the testimony that you please God.
Hebrews 11:5, "By faith Enoch was translated that he should not see death; and was not found, because God had translated him: for before his translation he had this testimony, that he pleased God."