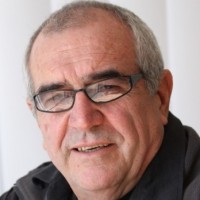 Apostle Bert Neethling
Visit Apostle Bert Neethling's Blog
I want to welcome every one who visits our new magazine site where we share the truth of Jesus Christ who died for us on the cross but has also risen from the grave giving us the pattern for true salvation in Him.
For the last 2 000 years Satan has caused havoc in the hearts of believers making empty promises concerning the love of God. When believers applied themselves to his council and the promises were not fulfilled, he accused them of being unworthy of God and offered new ways of finding righteousness before God, which time after time came to nothing, leaving the soul of man bruised, the will exhausted, and the conscience condemned, and looking for even another way that would bring relief from the pain of spiritual lack.
If you are one of those who really seek God to love Him and be loved of Him but experienced the cruelty of Satan don't despair for you've come the right place.
In these last days before the return of Christ for His Bride, God has again opened the mystery of salvation through His Son through the stewardship of living apostles for those who are willing to humble their will to His will.
What you are going to experience when you start to study truth as given by a living apostle and are baptized in the Holy Spirit, is true healing of the soul, the power of understanding of how to function in the Kingdom of God, His peace filling your heart, and the power of standing upright before Him in faith. You will experience sharing in His promises, which He has given us in Christ. This is the Living Word, no longer the dead letter that needed the interpretation and inspiration of man acording to their philosophies and left to your imagination to work out some kind of righteousness to settle the conscience.
You will be taught the law of Life which is in Christ Jesus and which Jesus gave us in Jhn 4:23-24, The law of Spirit and truth, which replaced the Law of Moses to set us free from condemnation so His joy can be in us and our joy may be full. Jesus Himself said in Joh 14:15, "If ye love me, keep my commandments. (16) And I will pray the Father, and he shall give you another Comforter, that he may abide with you for ever; (17) Even the Spirit of truth; whom the world cannot receive, because it seeth him not, neither knoweth him: but ye know him; for he dwelleth with you, and shall be in you." If you want to experience this promise becoming part of your life, join us and the elders of S8W will teach you how to keep the commandments of the New Covennt in Jesus Christ, which is not impossible like Satan wants you to believe but of which Jesus said in Mat 11:30, "For my yoke is easy, and my burden is light" and Jesus never lies.
As an apostle with Apostles Today Network of Second 8th Week, I am here to help you experience true liberty in Christ.
No empty promises, only the facts which are consistent to God's character, purpose, and plan ... the Truth, the true Jesus Christ who liberates us form the lie of Satan.