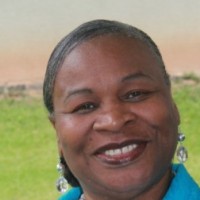 Apostle Nellie Ford
Visit Apostle Nellie Ford's Blog
This is Apostle Nellie Ford from Second 8th Week Network Page. I would like to welcome you to s8wMinistries.org. The elders of Second 8th Week bring to the table the holy, the divine, and the ordered knowledge of Jesus Christ (manna) in which we all share and dine on. Here we partake of this divine substance and the divine nature (virtue) of Christ in the soul in which to take on His image and likeness. This is a place where millions like you can partake of the wholesome doctrine of Jesus Christ
.
"If any man teach otherwise, and consent not to wholesome words, even the words of our Lord Jesus Christ, and to the doctrine which is according to godliness." 1 Timothy 3:16
In covenant we partake of the wholesome doctrine of Christ, in which we receive all the ingredients necessary for regeneration to take place. Nothing of man is added and nothing of Christ is missing.
In covenant wholesome doctrine produces an end result which is consistent to God's character, purpose and plan and is called truth.

We can understand what wholesome doctrine is by thinking about baking an apple pie. All the ingredients essential to the pie must be present. What happens if you omit the flour, or salt, or sugar, or apples? What happens if you set the oven temperature too low or too high? What happens when you leave the pie in the oven too long or take it out too soon? You get the picture. Apple pie, as you know it, is not apple pie. Not worth eating. The same is true for the doctrine of Christ. Omit grace, faith, or your sanctification through the baptism of the Holy Spirit and your faith is not what God expects. Change the due process whereby the work of the Spirit is performed in the inner man and again, faith is not what God expects.


The believer receives wholesome doctrine through living apostles today where all the ingredients of truth are present for you to work your faith, and the result is; Christ is perfectly represented. I invite you to "COME AND SEE" how God is now restoring the truth of the original gospel back to the Church in this hour through the Second 8th Week Apostles. Your soul will be illuminated by the light of the knowledge of Jesus Christ.
I hope you find substance of Truth, the study tools, free online lessons, instructional videos, teachings, and articles on this site helpful in your walk with God.
"Grace brings illumination to the eyes that behold the beauty of God's spiritual government in which the Spirit works effectually with".