Truth Revealed...
Apostle Nellie Ford - Second 8th Week Ministries
What we experience of God's compassion becomes a 'fable' (II Tim.4:4). Our testimony of God's involvement in our life is centered on the truth of our own being and not the truth of His covenant. Therefore we are giving witness to ourselves and not to God. When our experience is in the truth of the gospel which living apostles share, our believing will be in truth, consistent to God's character, purpose, and plan. The product of truth (called charity) which glorifies God.
Apostle Nellie Ford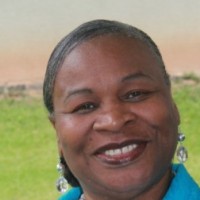 Nellie Ford is a confirmed Apostle in the government of God and valued member of Apostles Today Network of the Second 8th Week, ministering the grace of God to those seeking to build upon the true foundation of Jesus Christ. She is a regular contributor to the Prophetic Path and teaches Body ministry, helping believers regain their Christian priesthood by learning how spiritual sacrifices of prophecy work, how the anointing of truth works, and how the spiritual tools of the Second Covenant work. As God brings the church into a new era, Apostle Nellie is here to help guide your faith into the new work of the Spirit, pray for you, and answer your questions.
Recent Posts by Apostle Nellie Ford
Last Revised: