Walking with God
Apostle John Welty - Second 8th Week Ministries
Can two walk together, except they be agreed? (Amos 3:3) Walking with God has to do with being in active agreement with God and keeping cadence with Him. Under the New Covenant of Christ Jesus, this is only possible through sanctification of the Spirit, unto obedience and sprinkling of the blood of Jesus Christ. (1 Peter 1:2) These things are necessary for our function in the New Covenant spiritual priesthood of Christ to which we've all been called and through which we experience the fullness and reality of Christ bearing fruit in our hearts. This blog is being presented to assist others in transitioning faith from precept to power so that they too may enter into active agreement with Him through faith in Christ and serve the Living God in Spirit and in Truth. (2 Corinthians 3:1-18, John 4:24, 2 Thess 2:13)
Apostle John Welty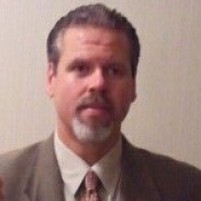 John Welty is a confirmed Apostle in the government of God and valued member of Apostles Today Network of the Second 8th Week, ministering the grace of God to those seeking to build upon the true foundation of Jesus Christ. He is a regular contributor to the Prophetic Path and teaches Body ministry, helping believers regain their Christian priesthood by learning how spiritual sacrifices of prophecy work, how the anointing of truth works, and how the spiritual tools of the Second Covenant work. As God brings the church into a new era, Apostle John is here to help guide your faith into the new work of the Spirit, pray for you, and answer your questions.
Recent Posts by Apostle John Welty

In the presence of spiritual government through apostles first who feed the church of God with grace and truth which is pure and undefiled by the principle and aspiration of man, the church remains anchored to Christ through His government, truth, and Spirit. In the absence of living apostles, people turn the knowledge of Christ to focus upon the care of the flesh (social, economic, health) instead of being focused upon faith in Christ. This turning is not directed by God, does not follow after the Spirit of God, and restores the barrier to Christ through darkened reasoning.
more...
Examining how the remedy for confused faith will not come through those who were not equipped in the first place to preserve the holy knowledge of God in truth. We see true Apostolic Remedy as God has again restored truth through called apostles who are equipped by Him to function with the measure of grace necessary for providing wholesome doctrine for the church so believers can again practice the first generation traditions of faith according to the first works.
more...
Addressing the issue of unity in the church. Even as many today are able to see that the church is greatly divided and lacks unity, most do not yet see the root cause of this lack of unity or the Apostolic Remedy that God has provided to bring unity to the church.
more...
By the principles of the heart, many take offense at the gospel of Christ in truth because they feel the need to defend their own principles. But for all those with an ear to hear, the Lord will soften the heart with His grace to assist them in accepting the reproof of truth which comes through instruction in the doctrine of Christ by His living apostles.
more...
Last Revised: