Charisma of Christ
Chief Apostle Eric vonAnderseck - Second 8th Week Ministries
The Knocking At Lee Grady's Door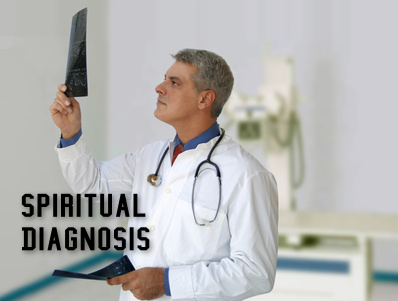 The Lord Jesus Christ is knocking, but will brother Grady answer!
L.G. said: In honour of Reformation Day, here are some complaints I'm nailing on the Wittenberg door.
Long before there was an Occupy Wall Street, Martin Luther staged the most important protest in history. He was upset because Roman Catholic officials were promising people forgiveness or early escape from purgatory in exchange for money. So on October 31, 1517, Luther nailed a long list of complaints on the door of a church in Wittenberg, Germany.
Reply 1. John 13:20, "Verily, verily, I say unto you, He that receiveth whomsoever I SEND receiveth me; and he that receiveth me receiveth him that sent me." This reveals that the Lord will select someone to represent His Voice in His House. We know that a child left to himself brings shame. (PROVERBS 29:15)
So the church today is acting as a snooty child, lacking direction and good discipline. The Laughter Movement was not the ROD of correction. Though this manifestation was exalted and honoured as the move of God, it was under His authorization to expose the Tares. A 'Jehu revival' that destroyed the house of Ahab. (2Kings 10:21) There is no peace between the house of Baal (FRS) and the House of God.
L.G said: Luther's famous 95 theses were translated from Latin into German and spread abroad. Like a medieval Jeremiah, Luther dared to ask questions that had never been asked, and he challenged a pope who was supposedly infallible. Through this brave monk, the Holy Spirit sparked the Protestant Reformation and restored the doctrine of grace to a church that had become corrupt, religious, dysfunctional, political and spiritually dead.
Reply2. Many changes took place in the Christian world over the last 500 years resulting in many splits. This tradition was accepted as common. Each split took place by someone that felt the need for change. They saw what they believed was error in the leadership and doctrine. They were not apostles, but volunteered their studies to expose what they thought was error to birth a true holy people of God. Though the effort was noble and sincere it never built the house of God as the first century apostles understood it. The 'reformers' only changed the recipe to suit their taste, but the whole of its ingredients was from the wrong field. The problem was that the church began to grow many heads. (Revelation 17:9)
L.G. said: "I've grown increasingly aware that the so-called 'Spirit-filled' church of today struggles with many of the same things the Catholic Church faced in the 1500s.
Reply 3. This is true as the church splits diversified into many groups. Again God was causing the agitation for this time. The exploding melons in China has a twofold meaning for the church. God is smiting every institution to release those seeds that are seeking Him, but are bound by tradition, relationships, and leadership commitments.
God is breaking open many denominations for this time. What some perceive as evil, God is sanctifying, calling a people out of Baal to Himself. "Think not that I am come to send peace on earth: I came not to send peace, but a sword. For I am come to set a man at variance against his father, and the daughter against her mother, and the daughter in law against her mother in law. And a man's foes shall be they of his own household." (Matthew 10:34-38)
L.G. said: We don't have 'indulgences'—we have telethons. We don't have popes—we have super-apostles."
Reply 4. What is a 'super-apostle' and why abominate the calling which God has sanctified? Bible history shows us that God has always elected a 'deliverer'. "And when the children of Israel cried unto the Lord, the Lord raised up a DELIVERER." (Judges 3:9)
God did not throw a bible in their lap and say to them; I gave you brains, so figure it out for yourselves or call a committee and make My word more readable.God always called a steward to be His voice. It was not a random choice but one well planned to cause the carnal minded to stumble. The man and the method as spoken as this.."And he shall be for a sanctuary; but for a STONE OF STUMBLING and for a ROCK OF OFFENCE of offence to both the houses of Israel, for a gin and for a snare to the inhabitants of Jerusalem. (Isaiah 8:14) And again; "And a STONE OF STUMBLING, and a rock of offence, even to them which stumble at the word, being disobedient: whereunto also they were appointed." (1Peter2:8)
Theologians boast that God does not change, but then say He will not oversee His church by apostles, for we have the bible and pastors. But where does it say that God will rule His people by the bible and pastors? Who put that thought in your mind? Satan reinvented Christianity by re-defining the bible and this was not discerned by any of the church leadership, but only a few debated any change in the text. That was for personal reasons and not by revelation.
L.G said: We don't support an untouchable priesthood—we throw our money at celebrity evangelists who own fleets of private jets.,
This is true. Because the gospel of Jesus Christ had a make-over by leading influences in the Church which called greed, faith and called the poor, faithless. Know this, that prosperity is the wrong scale for righteousness (using Deut.28), for God under that first covenant gave tokens of confirmation that were carnal and earth bound.
These tokens are not valid under the second covenant. "I know thy works, and TRIBULATION, and poverty, (but thou art rich) and I know the blasphemy of them which say they are Jews, and are not, but are the synagogue of Satan. Fear none of those things which thou shalt suffer: behold, the devil shall cast some of you into prison, that ye may be tried; and ye shall have TRIBULATION ten days: be thou faithful unto death, and I will give thee a crown of life." (Revelation 2:9-10)
Only the apostle is qualified to bring these corrections. It is not up to the observer or victim to set order to the church. (Revelation 1:2)
Another error is when celebrities, or conference speakers, or columnists feel the 'call' to correct the Body of Christ. Notice that despite the last 50 or 60 years of the spread of the current Christian culture through thousands of books and television and radio, the church still is a whinny child and rebellious to authority. But that is changing!
L.G. said: In honour of Reformation Day, I'm offering my own list of needed reforms in our movement. And since I can't hammer these on the Wittenberg door, I'll post them online. Feel free to nail them everywhere.
Reply 6. The advice seems good, but is still trying to resolve those old issues. Nothing will come of it but maybe a couple of sympathizers who will say 'amen'.There is no wisdom to this counsel, though challenging the conscience to the commitment of holiness to revise the moral-code.
L.G. said: 1. Let's reform our theology. The Holy Spirit is the third person of the Trinity. He is God and He is holy. He is not an "it." He is not a blob, a force, or an innate power. We must stop manipulating Him, commanding Him and throwing Him around.
Reply 7. "Reform" what? What church do you go to L.Grady that you profess such errors? I agree about change, but 'who' are and 'what' will confirm this? What is the sign of completion and God's approval? Has the divine pattern been revealed to you or are you just sketching your own design of the altar? Why not, as it seems everyone else is submitting their 'rod' for confirmation.
L.G.said: 2. Let's return to the Bible. The Word of God is the foundation for the Christian experience. Any dramatic experience, no matter how spiritual it seems, must be tested by the Word and the Holy Spirit's discernment. Visions, dreams, prophecies and encounters with angels must be in line with Scripture. If we don't test them we could end up spreading deception.
Reply 8. That is ambiguous! Every denomination claims biblical authority, so now you are back to square one. Word of God? Now we know that God's word is true, but you are implying your interpretation is the right one even though you live the faith of Christ imperfectly? It will always come down to the calling, and you cannot escape that. Since you hide your calling, any authority would exclude your position. Also what test was given to the 'Laughter Movement'? The leaders of that time all had the bible.
Dreams and visions? The apostles were that authority not the vote of the committee. You wish for accountability, but that will never happen in the functions of the present church system, for every man worships according to his own conscience, that is the problem, leaders have twined the text to the moral-code to set down principles for behaviour.
L.G.said: 3. It's time for personal responsibility. We charismatic's must stop blaming everything on demons. People are usually the problem.
Reply 9. And all those religious how-to books need to be discarded and not worshiped, mostly those found in the attic. Written by religious aspirations and honoured as doctrine. None of these were in the position of the apostle, yet they ran. (2 Samuel 18:22)
L.G. said: 4. Stop playing games. Spiritual warfare is a reality, but we are not going to win the world to Jesus just by shouting at demonic principalities. We must pray, preach and persevere to see ultimate victory.
Those crazy head games. They are probing the soul for leverage to prophesy a 'word' in your life. Religious psychics! Pray, yes, but even your prayers can be sin.
L.G. said 5. Stop the foolishness. People who hit, slap or push others during prayer should be asked to sit down until they learn gentleness is a fruit of the Holy Spirit.
Reply 11. Yes, I agree with the theatrics. Satan is the true actor, and he plays the role of Jesus very well. Event theology is admired by many bible enthusiasts which love to use the bible as stage-script lines. Empty faith produces the surreal theology. The product of the soul absent of that foundation will breed strange doctrines.
"If any men teach otherwise, and consent not to WHOLESOME words, even the words of our Lord Jesus Christ, and to the doctrine which is according to godliness; He is proud, knowing nothing, but doting about questions and strifes of words, whereof cometh envy, strife, railings, evil surmisings, Perverse disputings of men of corrupt minds, and destitute of the truth, supposing that gain is godliness: from such withdraw thyself." (1 Timothy 6:3-5)
L.G. said: 6. End all spiritual extortion now. Christian television ministries must cease and desist from all manipulative fundraising tactics. We must stop giving platforms to ministers who make outlandish claims of supernatural financial returns, especially when Scripture is twisted, deadlines are imposed and the poor are exploited.
Reply 12. I agree Lee. But that would control! Your frustration is understandable, but not for faith. Money and ratings will be the voice of reason for them, not the fear of God nor the interests of the soul; just sincere greed spoken in the name of Jesus.
L.G. said: 7. No more Lone Rangers. Those who claim to be ministers of God—whether they are travelling evangelists, local pastors or heads of ministries—must be accountable to other leaders. Any who refuse to submit their lives to godly discipline should be corrected.
Reply 13. Accountable? Sounds good, but watch out for the Pharisees. People will do what they want and ministers are no different. What may seem as a good policy will end up in time miss-applied and used for control and to promote their own agenda. You must believe that God is capable of vengeance. The apostles learned this and so will the church today, they cannot keep affronting God and trying to undermine His plan. Here is the best advice." For we know him that hath said, VENGEANCE belongeth unto me, I will recompense, saith the Lord. And again, The Lord shall judge his people." (Hebrews 10:30)
L.G. said: 8. Expose the creeps. Churches should start doing background checks on travelling ministers. Preachers who have been hiding criminal records, lying abouttheir past marriages, preying on women or refusing to pay child support should be exposed as charlatans and shunned if they do not repent.
Reply 14. Lee, you are sounding paranoid. Direct some of the religious zeal of yours into more prayer and study. God knows those that are His, and He will judge those that are mischievous, rebellious, hypocrites, and doubtful of His sanctification. When the church is purged of these, then our Lord Jesus Christ will come for a church that is without spot and blameless. God is separating the Wheat from the Tares as He promised, but all in good time brother.
L.G. said: 9. Stop faking the anointing. God is God, and He does not need our "help" to manifest Himself. That means we don't sprinkle glitter on ourselves to suggest God's glory is with us, hide fake jewels on the floor to prove we are anointed or pull chicken feathers out of our sleeves to pretend angels are in the room. This is lying to the Holy Spirit.
Reply 15: Amen Lee. They do not know what the anointing is, and because those they are ministering to do not know, Satan loves a good show, and mocks them as rejects. Satan is saying, Jesus your blood accomplished nothing and people treat it like steak sauce. "Of how much sorer punishment, suppose ye, shall he be thought worthy, who hath trodden underfoot the Son of God, and hath counted the blood of the covenant, wherewith he was sanctified, an unholy thing, and hath done despite unto the Spirit of grace? (Hebrews 10:29)
L.G.said:10. Let's return to purity. We've had enough scandals. The charismatic church must develop a system for the restoration of fallen ministers. Those who fall morally can be restored, but they must be willing to submit to a process of healing rather than rushing immediately back into the pulpit.
Reply 16: When the church understands what the Plan of God is in these last days then the problem will be solved. God is giving to the church the gift of the sanctified stewardship and the covenant priesthood. By proper instruction they will remove their foot from Satan's snare. "As also in all his epistles, speaking in them of these things; in which are some things hard to be understood, which they that are unlearned and unstable wrest, as they do also the other scriptures, unto their own destruction." (2 Peter 3:16)
L.G. said: 11. We need humility. Ministers who demand celebrity treatment, require lavish salaries, insist on titles or exhibit aloofness from others are guilty of spiritual pride.
Reply 17: Grace and truth will provide the needed power to labour in the equity of God. Those that carry the testimony of Satan in their behaviour will be judged by God. After all, God did not need our counsel when He was dealing with Satan. God cast Him out of the family of righteousness. But Satan, as Cain, raised his own family and will soon meet his end.
L.G. said:12. No more big shots. Apostles are the bond slaves of Christ, and should be the most impeccable models of humility. True apostles do not wield top-down, hierarchical authority over the church. They serve the church from the bottom up as true servants.
Reply 18: "Big shots"? See how Satan wants to set the rules for the world's approval. Regeneration is not by the law, but by faith. If you or anyone for that matter seeks to set down holy principles for the church, you are just making a snare for yourself and those who approve. You have this grand romantic idea that the true church will emerge without encountering any problems. But none of the epistles teach this concept. Satan sets very high standards for holiness and then works to defeat that image in the efforts of those that ignorantly play the game. Here is where your defeated Christian begins to fall away. He has no refuge, no priesthood and no true direction.
"Even as it is meet for me to think this of you all, because I have you in my heart; inasmuch as both in my BONDS, and in the DEFENCE and CONFIRMATION of the gospel, ye all are PARTAKERS of my grace." (Philippians1 :7)
L.G. said: 13. Never promote gifts at the expense of character. Those who operate in prophecy, healing and miracles must also exhibit the fruit of the Spirit. And while we continue to encourage the gift of tongues, let's make sure we don't treat it like some kind of badge of superiority. The world needs to see our love, not our glossolalia.
Reply 19: Lee, the idea of this is most absurd. You are reading too many of those old books, which only leads you to exhibit suspicious behaviour. Good teaching will wean them from envy and various doctrines. The function of the assembly is not properly understood nor the gifts of the Spirit. Such confusion came from those earlier teachings resourced from various denominations which never advanced in their faith nor abounded in their charity. They all fell away and God is scattering them until they seek Him. They must hear the trumpet and assemble accordingly.
"There shall not an hand touch it, but he shall surely be stoned, or shot through; whether it be beast or man, it shall not live: when the TRUMPET soundeth long, they shall come up to the mount. And it came to pass on the third day in the morning, that there were thunders and lightnings, and a thick cloud upon the mount, and the voice of the TRUMPET exceeding loud; so that all the people that was in the camp trembled." (Exodus 19:13-16)
People need to be informed properly and only the sanctified stewardship can undertake the task. God qualified Moses and God qualified me. You have to believe the grace of God first to behold the face of the Lord in His stewardship. (Hebrews 13:8)
L.G. said:14. Hold the prophets accountable. Those who refuse to take responsibility for inaccurate statements should not be given platforms. And "prophets" who live immoral lives don't deserve a public voice.
Reply 20: Now how do you think this will be accomplished? You suggest spiritual government but then deny it in true practice. We have been very successful in the weaning of those that love to make a show of it, but they still practice their vices apart from the assembly. Listen to how Paul addressed correction.
"Salute one another with an holy kiss. The churches of Christ salute you. Now I beseech you, brethren, mark them which cause divisions and offences CONTRARY to the doctrine which ye have learned; and avoid them. For they that are such serve not our Lord Jesus Christ, but their own belly; and by good words and fair speeches deceive the hearts of the simple. For your obedience is come abroad unto all men." (Romans 16:16-19)
The authority is in the grace, not the person, and the Holy Ghost will take care of those issues which plague the present church. I have witnessed His power and seen His mercy in many instances which you are much tangled in.
L.G. said: 15. Let's make the main thing the main thing. The purpose of the Holy Spirit's anointing is to empower us to reach others. We are at a crossroads today:Either we continue off-course, entertained by our charismatic sideshows, or we throw ourselves into evangelism, church planting, missions, discipleship, and compassionate ministry that helps the poor and fights injustice. Churches that embrace this New Reformation will focus on God's priorities.
Reply 21: Finally, in sharing with you what I believe is the mind of God, as He has entrusted me with this gift for the church: His hope for the church will not come about in the present system which is carrying those viruses which upset the early church. Satan successfully uses these same viruses today to keep those evil stones in the foundation of the thinking and the study of doctrines even to resist the Holy Ghost, calling reproof of the devil.
However we see how the Lord, who is merciful to His people, challenged the Nicolaitanes, Balaam, Jezebel, who being negative role models, teach us to deny ungodliness and worldly lusts and to live soberly, righteously and godly in this wicked world. To Him be glory forever amen. Grow In His grace.
J. Lee Grady is contributing editor of Charisma. You can follow him on Twitter at leegrady. He expounds on these topics in his 2010 book The Holy Spirit Is Not for Sale(Chosen). And Apostle Eric vonAnderseck is building the House of God by the Spirit.
Comment, Share, or View Content Related to this Post
Contact Author... comming soon
Blog Post in the Setting the Record Straight Category
Standing for the Truth in an Age of Unbelief and Apostasy-Part 1
Truth in an age of unbelief and apostasy. Part 1 of a 4 part series. Learn why Satan is directing faith with the moral code, learn the difference between absolute moral truth and the truth of Jesus Christ. Learn about Satan's greatest trick to deceive the eye through similarities. Learn how the righteousness of the moral code differs from the righteousness of Jesus Christ. Learn how apostasy begins and how you can stop it. Download 2 free Christian ebooks. more...
The Trinity
Did you know that the trinity is not in the bible? So why is it being taught? Setting order to give direction for your faith. more...
Salvation May Be Free But Not Free From Responsibility
Their is a myth I like to set straight which is about salvation. Their are many people who think they are saved but are not. When it comes to salvation it is the difference between life and death. more...
What Does It Mean To Trust In God?
Many people today desire God to be involved with there life, but feel some how God let them down. So where do they go wrong and how can they rightly trust in the Lord? more...
The Church of Christ
The Restoration of the true Church of Jesus Christ through Apostolic Stewardship. God is Bringing Healing to the Nations. Apostles Stewards of the Mysteries of Christ! more...
How to be saved
Many Christians today say they are saved based on a confession of Jesus Christ being their Savior, yet there is continual repentance and the ongoing confession that they are sinners. The reason for this is because the steps of conversion were not followed through completely. Through apostolic Government, the four easy steps to coming into covenant with God is made known. more...
Two baptisms, only one saves
The Bible makes mention of two different baptisms, one of water, the other of fire. One came by John the Baptist, the other through Jesus Christ. Which one did God intend for Christians to be saved by? more...
Who is the Church of God? part 1
What is it that defines the true church of God? Where did things go wrong for the early church to have been divided into the many denominations of Christianity seen in the world today? Join us for this 2 part study on God's perspective of who His church truly is, by what standard this is measured and why. more...
The true gospel of Jesus, carries the fullness of Christ - Part 1
From the beginning man has sought to mould the gospel of Jesus to conform to his perceptions. Learn how the chiselling of the gospel of Jesus has caused the light to become dim more...
Learn Why Apostles are for Today and what Apostles do.
Over the past 20 years the church has seen a resurgence of the apostles office. Do you know what apostles are given to the church for; do you know what they are and what they do? If you don't know these things, how are you able to discern between a true apostle and a false apostle? more...
Who is the Church of God? part 2
What defines the true church of God? We continue on from part 1 as we look at the wonderful work of restoration the Lord is effecting in the last days, by which the church shall come forth in the beauty of holiness which perfectly represents the Lord Jesus Christ. more...
Additional Blog
Additional Blog
Additional Blog
Additional Blog
Additional Blog
Additional Blog
Additional Blog
Additional Blog
Additional Blog
Additional Blog
Additional Blog
Additional Blog
Additional Blog
Additional Blog
Additional Blog
Additional Blog
Additional Blog

Chief Apostle Eric vonAnderseck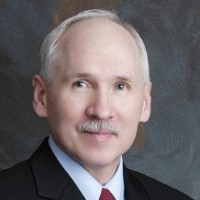 Eric vonAnderseck serves the Body of Christ as a confirmed Apostle in the government of God. He is the founder of Second 8th Week Ministries, IDCCST® Christian Education Curriculum author, author of the books Breaking the Anti-Christ: The Blueprint of Deception, Pure Praise, and soon to be released book The God-Code: The Secret of Life. He is a regular contributor to the Prophetic Path and teaches Leadership and Body Ministry. He is founder of Apostles Today Network of the Second 8th Week®, ministering the grace of God to those seeking to build upon the true foundation of Jesus Christ. As God brings the church into a new era, Chief Apostle Eric is here to help guide your faith into the new work of the Spirit, pray for you, and answer your questions.
Last Revised: 0000-00-00