The plan of God for the redemption of man's soul
Apostle Patricia Botha - Second 8th Week Ministries
How to get to heaven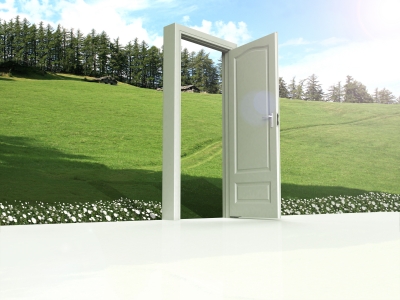 This is a question, which is on the lips of so many people across the world, how do you get to heaven? Many of us have heard the cliché "All roads lead to Rome." People in general think the same about the way to heaven, that they can just follow their heart and sever God through any avenue of religion. This is a fable and a lie, which Satan has fed mankind for the beginning of time, and even though we are living in the last days now, Satan still is deceiving man. We can see the confusion that oppresses the soul of man daily as we follow the events of this world through the media.
God is not a God of confusion He has provided for us redemption, which is hidden in Christ that we maybe saved. Through Jesus death and resurrection a covenant was made so that who so ever chooses to follow the terms and condition of the 2nd covenant will have the liberty of knowing the answer of how do you get to heaven. In the Bible it clearly states in Ephesians 4v4-6 There is one body, and one Spirit, even as ye are called in one hope of your calling; One Lord, one faith ,one baptism, One God and Father of all, who is above all and through all, and in you all. This shows that God is working according to a plan and pattern [for a purpose] which is His Christ, and that He is abounding towards us [ mankind] in all wisdom and prudence making known to us the mystery of His will through His Spiritual Government.
Let's look at Ephesians 1v10 That in the dispensation of the fullness of times He might gather together in one all things in Christ, both which are in heaven, and which are on earth; even in Him: Amen here we see the purpose of Gods plan and the answer to our question how do you get to heaven?
According to Gods, timetable we are now living in the time of the 2nd 8h week this is the week of Righteousness as spoken of by Enoch. This is a week of hope but also a week of choice, how do you get to heaven? A challenge is going out by the grace of God to the inhabitants of the earth, to lay down the tradition of man and die to self and our aspiration and principles, and live unto Christ. Living unto Christ means serving God according to His plan and pattern for our salvation, as we acknowledge, mold with and submit to the foundational knowledge, we receive by His grace substance and direction for our faith in God. This is how we get to heaven; we daily use the sanctified tools and labor as priest at the altar of Christ.
Comment, Share, or View Content Related to this Post
Contact Author... comming soon
Blog Post in the Covenant Faith Category
15 Reasons Why A Good Prayer Life Is Important For Your Christian Walk
Building a good prayer life is important because it is token from God for your increase. Therefor it is very necessary to understand it function and how it benefits a Christian in his walk of faith. With a good prayer life we can be prosperous in the things of God. more...
Change
Do you think that the church is any different than the world? When the gospel of Jesus Christ is preached in truth, you can expect change. more...
An introduction to The Covenant of Christ
Covenant, a word so widely used amongst Christians today. But could it's meaning be misunderstood as much as The grace of God is so widely misunderstood? The answer is yes. more...
Why Jesus Christ Is The Mountain Of The Lord
Many are looking to the mountain of the Lord which is a place of good tidings. We can see why Jesus Christ is our spiritual landmark being our compass and our reward. more...
True Conversion vs. False Conversion
How many Different denominations do you think are in the world today? We read in the bible about one faith, but with so many choices it can seem hard for someone to make sense of it all. What is the true path? Faith follows a predictable pattern and we look for that pattern in our faith daily. God gives evidence to our faith to tell us that we are on the right track. more...
The Responsibility of Salvation
Salvation requires our participation, for although salvation is free, it is not free from our responsibility. more...
We serve a God of covenant
God has always established a covenant between Him and an individual or a nation. With each covenant God has always given man a responsibility, that he may show faith in God and walk in agreement with Him. more...
The Tradition of The Spirit vs. The Tradition of The Flesh
Do you know how to describe the contact points of the second Covenant? Are they visible or invisible? What tradition does the Holy Spirit follow today, the law of Grace and Truth or the Law of Moses? Learn to taste the sweetness of God's mercy in the new traditions of faith found in Jesus Christ. more...
God's Gospel is preached through all Creation-part-1
There's nothing like a mystery to intrigue the mind of man and, being intrigued, to search for the key that unlocks the mystery. The hidden wisdom of God, God's gospel, is the knowledge that unlocks the mystery of man's origin, purpose and destiny. All creation preaches this hidden wisdom but God designed only one power that would bring understanding to the heart: His grace and only one source where this mystery is revealed: in Jesus Christ. Know the mystery of Christ and you understand God's gospel. If the search has wearied you, you'll find rest for your soul in the knowledge of Christ. Learn more about how God's gospel is preached in all creation. more...
The perfect will of God
The perfect will of God is that we walk in His covenant and daily serve Him in Spirit and in truth. This is His will and good pleasure and therefore He deems all righteous, who do so. more...
The Two Covenants
The Old testament and the new testament and their relevance to the first and second covenants between God and His people more...
Additional Blog
Additional Blog
Additional Blog
Additional Blog
Additional Blog
Additional Blog
Additional Blog
Additional Blog
Additional Blog
Additional Blog
Additional Blog
Additional Blog
Additional Blog
Additional Blog
Additional Blog
Additional Blog
Additional Blog

Apostle Patricia Botha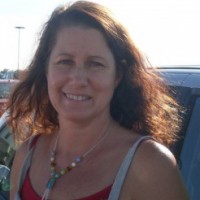 Patricia Botha is a confirmed Apostle in the government of God and valued member of Apostles Today Network of the Second 8th Week, ministering the grace of God to those seeking to build upon the true foundation of Jesus Christ. She is a regular contributor to the Prophetic Path and teaches Body ministry, helping believers regain their Christian priesthood by learning how spiritual sacrifices of prophecy work, how the anointing of truth works, and how the spiritual tools of the Second Covenant work. As God brings the church into a new era, Apostle Patricia is here to help guide your faith into the new work of the Spirit, pray for you, and answer your questions.
Last Revised: 2011-09-22