True Hope
Prophet Casey Ringer - Second 8th Week Ministries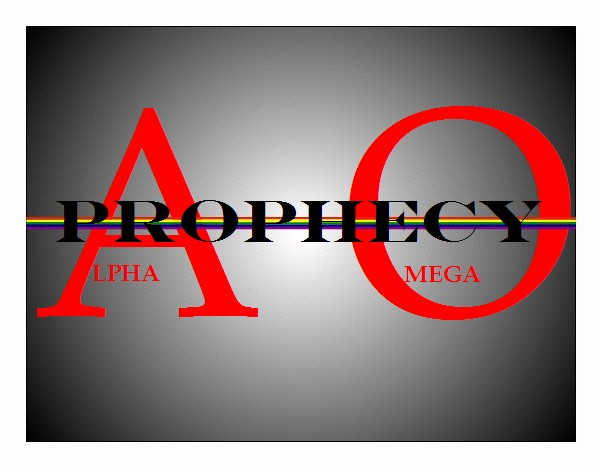 "The testimony of Jesus is the spirit of prophecy." (Revelation 19:10). Prophecy is Jesus Christ. Every thing that Jesus Christ does is prophetic because He is the oath of creation. That which was, that which is and that which is to come. Every thing that God creates follows this oath.
A child bears the image and likeness of their parents. We look like them and we carry their principles and prejudices in our behavior and speech because we are around them the most. They are the ones that help us to build a life in this dimension that the world measures success against. Our parents are the ones who give us the social and economical tools in order to accomplish this task.
Self Fulfilling Prophecy
Keeping it simple. When we think of prophecy what do we think of? Something that will happen in the future right? Now if we add self fulfilling to the equation, we can understand that we have a direct involvement in the outcome of what we projected or prophecied. For example, if you were to prophecy that you would go on a cruise in a year for vacation and the following year buy a ticket to go on a cruise, then say that you prophecied this about your self, it would be a self fulfilling prophecy.
Seems a little strange doesn't it? But do you know that people do this every day? They may not call themselves prophets or even speak in religious tones, however they still prophecy through projection to predict outcome for their peace and security (1 Thessalonians 5:3). Any one who actively promotes autonomy and turns hearts for the ways of God, is considered a false prophet (Jeremiah 23:26-27).
The Spiritual and The Natural
You see, the spiritual reflects the natural because of the imprint of God's design upon every soul of man (Genesis 1:26). Because of this imprint man tries to do what God does. Do you know that Jesus Christ fulfilled His own prophecies? (John 19:28). Not for His own sake but for the sake of man to give confidence, peace and hope of faith? This is what man is trying to do for himself and others apart from faith. The problem with this is that man is not capable of sustaining himself or others and that it is an abomination to the Lord because it fuels mans boast. This is in fact why Satan was cast out of heaven because he wanted God to follow his oath, but the lesser always submits to the greater.
True Prophecy and False Prophecy
False Prophecy is the history of mans life while true prophecy is the history of God. Just as you would read a bio about someone's life or talk about your own, so we take on the image and likeness of God through His covenant. Living His bio, not just reading it. This is salvation. You see, true prophecy is not just events and things that will happen in the future but points to the very character and virtue of God who is the hope of our joy.
Prophecies:
"When we know of Him, then we speak of Him (Prophecy)."
"When we know of Him, then we speak of Him (Charity)."
"When we know of Him, then we speak of Him (Christ)."
"When we know of Him, then we speak of Him (Truth)."
The soul is saved through fruit bearing (John 15:8). Come and learn about the building blocks of life (12 Elements of the Gospel). Take our Free Covenant Faith Courses.