Return to God
Apostle Estelle Tolmay - Second 8th Week Ministries
Unity: The Church of Christ - The Truth About the People of God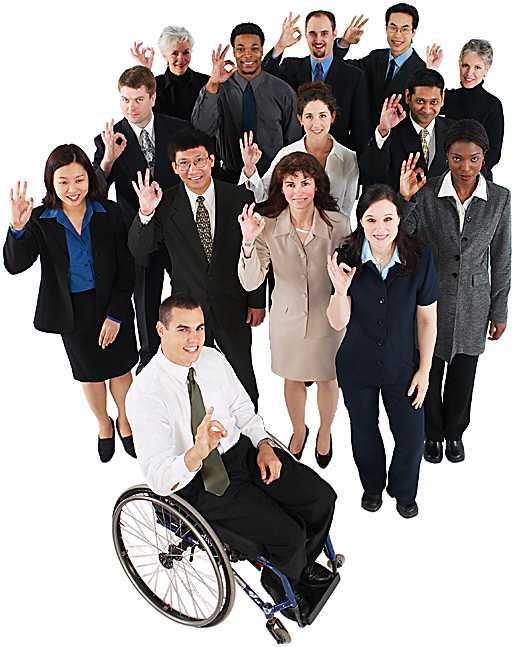 The bible teaches us so much about what God defines His people by. Considering the quality that He looks for and desires in His people, we see faith and obedience rising to the top. But there is another interesting aspect that does not stand removed form faith, and that is the aspect of unity.
Consider a group of people gathered together with the same goal in sight and the same method of achieving this goal in mind. These people as a union have a great chance of achieving that goal.
Think of an army of soldiers that trained all their lives to defend a country or a group of builders that need to finish a building to meet a deadline; their unity is honorable and their execution and completion of that goal is memorable. I find this verse in the book of Psalms particularly encouraging:
"Behold, how good and how pleasant it is for brethren to dwell together in unity!" (Psalms 133:1)
It is especially important for Christians to be able to stand in the unity of the faith with one plan as a blueprint to build the House of God. It is the purpose of God to bring His people into one mind (Ephesians 4). Which brings us to ask this pressing question: Why are there so many denominations in the Christian faith today? Something vital and compelling has gone lost and now believers are left to roam the ruins of ideas with scripture without correct interpretation.
The people of God cannot merely have faith stand in the acknowledgment of the existence of God. Obedience is not only found in church attendance; the fact that there are approximately 38 000 different Christian denominations in the world today kind of proves the failure of universal acknowledgement to produce true unity.

At this stage in the world we find 38 000 different groups of religious people each cherishing their own map of salvation claiming to know the way to the Promised Land. People are asking: 'truly now, who has the right map?'
If this is your struggle today, there is hope and it can burn brightly in your heart as you come into covenant with God.
This is why believers can find a refuge in God's government today. Just as the passages in the Bible speak of the land being desolate and the people being unruly without a king in his place of reign, so are the hearts of the people desolate and lawless without the true doctrine of Jesus Christ.
Jesus Christ cannot be restored to the church in fullness without His chosen stewardship in place. It is a vital element of faith that God has restored today to work unity through His wholesome doctrine and unity in the expression of Christ-Centered faith. When sanctified stewardship is absent in the church then the hearts are desolate in terms of the fruit of faith and each man is left to his own devices (2 Peter 2:10). To put things in perspective, lawlessness does not speak of the state of the world but rather it describes to us the condition of man without understanding the terms and conditions of His covenant of salvation. Man without covenant faith is lawless, each man following in the drift of the passion of the moral code but failing to add virtue to faith.
When God calls His people to unity, He is calling them into Christ where His knowledge teaches them about faith that confirms Him and not the strong suits of the character of man. When God calls upon your heart, it is for the purpose of joining you to Him through His sanctified tokens of the Spirit.
His purpose for our association and molding to Him cannot stand in human likeness, aspirations and prejudice standards that man finds morally correct or incorrect, simply because true faith in Christ cannot be accepted nor rejected on the terms of man's personal prejudiced thinking. Personal preference is a wall to grace and a barrier to unity in the Spirit.

Throughout the history of God we see His people acknowledge, mold with and submit to the chosen stewardship that He provides for faith to perfectly represent and reflect His own image. Think of Moses and the law given by him as God's steward and then also King David and how Solomon molded with that which was given, and then also how the church of Christ molded with the apostles' doctrine as we read in the epistles of the first century apostles.
This is what the modern day living apostles of God are doing in the church of Christ today. God has called, ordained and confirmed His apostles today to restore the one wholesome unity in the doctrine of Jesus Christ to His church.
What is true for today

What is true for today is that we can rest in the safety of the stewardship of God through His living apostles, for they follow and confirm the direction of the Holy Spirit and do not preach sensual doctrines that stand independent from the Spirit of God. Man-made doctrines sympathize with the aspiration of man but fail to bring the soul under the care of God for change. Man-made doctrines create many avenues for the expression of faith in diversity, but fail to bind the brethren in unity through doctrine, faith expression and faith confession. Have you ever considered the many ways of worship of man and how it stand against the unity that God desires for His church?
The time of open stewardship has passed and so with it also diverse doctrines. There is but one truth of Christ and one form of worship that the Spirit sanctifies and this is all presented to us in His covenant. It is the final hour and the call is to each and every soul to hear what the Spirit says to the churches. The Lord says : 'Come out of her My people and be cleansed'. If you hear God speaking to you today about unity and His sanctified government so that you can learn His ways that is not as the ways of the world, then be obedient to that voice of grace and choose to come into covenant with God and partake of His power for transition from diversity to true unity.
Comment, Share, or View Content Related to this Post
Contact Author... comming soon
Blog Post in the Covenant Faith Category
15 Reasons Why A Good Prayer Life Is Important For Your Christian Walk
Building a good prayer life is important because it is token from God for your increase. Therefor it is very necessary to understand it function and how it benefits a Christian in his walk of faith. With a good prayer life we can be prosperous in the things of God. more...
Change
Do you think that the church is any different than the world? When the gospel of Jesus Christ is preached in truth, you can expect change. more...
An introduction to The Covenant of Christ
Covenant, a word so widely used amongst Christians today. But could it's meaning be misunderstood as much as The grace of God is so widely misunderstood? The answer is yes. more...
Why Jesus Christ Is The Mountain Of The Lord
Many are looking to the mountain of the Lord which is a place of good tidings. We can see why Jesus Christ is our spiritual landmark being our compass and our reward. more...
True Conversion vs. False Conversion
How many Different denominations do you think are in the world today? We read in the bible about one faith, but with so many choices it can seem hard for someone to make sense of it all. What is the true path? Faith follows a predictable pattern and we look for that pattern in our faith daily. God gives evidence to our faith to tell us that we are on the right track. more...
The Responsibility of Salvation
Salvation requires our participation, for although salvation is free, it is not free from our responsibility. more...
We serve a God of covenant
God has always established a covenant between Him and an individual or a nation. With each covenant God has always given man a responsibility, that he may show faith in God and walk in agreement with Him. more...
The Tradition of The Spirit vs. The Tradition of The Flesh
Do you know how to describe the contact points of the second Covenant? Are they visible or invisible? What tradition does the Holy Spirit follow today, the law of Grace and Truth or the Law of Moses? Learn to taste the sweetness of God's mercy in the new traditions of faith found in Jesus Christ. more...
God's Gospel is preached through all Creation-part-1
There's nothing like a mystery to intrigue the mind of man and, being intrigued, to search for the key that unlocks the mystery. The hidden wisdom of God, God's gospel, is the knowledge that unlocks the mystery of man's origin, purpose and destiny. All creation preaches this hidden wisdom but God designed only one power that would bring understanding to the heart: His grace and only one source where this mystery is revealed: in Jesus Christ. Know the mystery of Christ and you understand God's gospel. If the search has wearied you, you'll find rest for your soul in the knowledge of Christ. Learn more about how God's gospel is preached in all creation. more...
The perfect will of God
The perfect will of God is that we walk in His covenant and daily serve Him in Spirit and in truth. This is His will and good pleasure and therefore He deems all righteous, who do so. more...
The Two Covenants
The Old testament and the new testament and their relevance to the first and second covenants between God and His people more...
Additional Blog
Additional Blog
Additional Blog
Additional Blog
Additional Blog
Additional Blog
Additional Blog
Additional Blog
Additional Blog
Additional Blog
Additional Blog
Additional Blog
Additional Blog
Additional Blog
Additional Blog
Additional Blog
Additional Blog

Apostle Estelle Tolmay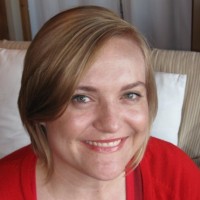 Estelle Tolmay is a confirmed Apostle in the government of God and valued member of Apostles Today Network of the Second 8th Week, ministering the grace of God to those seeking to build upon the true foundation of Jesus Christ. She is a regular contributor to the Prophetic Path and teaches Body ministry, helping believers regain their Christian priesthood by learning how spiritual sacrifices of prophecy work, how the anointing of truth works, and how the spiritual tools of the Second Covenant work. As God brings the church into a new era, Apostle Estelle is here to help guide your faith into the new work of the Spirit, pray for you, and answer your questions.
Last Revised: 0000-00-00