True Hope
Prophet Casey Ringer - Second 8th Week Ministries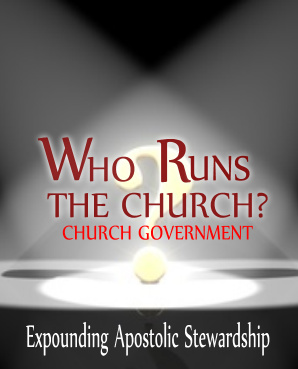 What is the Government of God and What Does this do for our Faith?
Government is a tool which we use to build our faith with. God designed this tool for our faith and reflects the design of His own kingdom.
The government of God provides direction and oversight. A compass is a tool we use to get from one point to another. We use a compass (GPS) to get to our destination. A compass is a vital tool that keeps you from getting lost or finding your way home. The compass is a tool, that works with knowledge.
You might have a compass and be lost in the wilderness, but without the knowledge of how to use it, it becomes of no value to you. The opposite is also true. You might have the knowledge of how to use a compass, but without the tool itself, your knowledge is of no value to you. The two are inseparable.
The government of God works in the same way with Gods knowledge, we understand as commandments. Gods commandments, hold the key for life, as the compass, holds the key for direction. But without the knowledge of how to apply His commandments, it is of no value to our faith. The government of God, shows us how to walk in the commandments of God, so that our destination is Christ. The government of God, shows us how to walk in the commandments of God, so that we can behold Christ in the very tools He has given for our faith.
Three things are emerging here: Government, Truth (commandments) and Spirit and these three are one. (1 John 5:7)
Government, truth and Spirit are tools of the 2nd covenant and cannot be separated. Believers today have taken government out of the faith equation, replaced it with themselves and worship God in vain. An equal equation is complete in itself, however, if you change one value, it is no longer true. 2 + 1 = 3 (perfect). 2 + 2 = 3 (Wrong)
Government, truth and Sprit are only 3 of 9 tools of the covenant but these three are the most important, because these three major tools, is what we build the foundation of our faith upon. Only the government of God posses the truth, which the spirit enters into, to make our faith living.
A shepherd oversees His flock. A teacher, teaches their students, parents help their children grow. The government of God are living stewards who teach us His commandments so that we can walk in them and bear forth the fruit of God. The government of God continues to nature these aspects as we continue in them.
Gods Design Is Seen In The Tool
Government is not something that we have to be afraid of. If we are not submitting to Gods government, you can be assured, you are submitting to another form, despite what Satan tries to tell you. (Romans 14:7)
Gods government reflects the design and equity of God, which we see within our selves in our own society. (Romans 1:20). Every ship has a captain, every country has a leader and every nation has a king. We see leadership in our own societies both small and great and understand it's place value for structure and order, because we carry the same design for structure and order that God does (Genesis 1:26) We were designed with the same ruling characteristics as God. We see government in our society and this is how God rules His Kingdome (Romans 1:20)(3 Enoch 18:1-2)(Hebrews 12:9)
The Discrepancy In Those That Despise Gods Government
Do you remember Korah and the band that gathered themselves against Moses? (Numbers 16) His band and the people did not want the leadership of Moses which God had appointed, Why? There seems to be a discrepancy here doesn't there. Well, the discrepancy is the motive of the heart. We see this in verse 3
"And they gathered themselves together against Moses and against Aaron, and said unto them, Ye take too much upon you, seeing all the congregation are holy, every one of them, and the LORD is among them: wherefore then lift ye up yourselves above the congregation of the LORD?"
It was their own testimony that God was among them and that all the congregation was holy; so why try to fix something that is not broken? For the same reason why people reject the government of God today and also rejected Jesus Christ. It was for envy (Mark 15:10). Now we see the discrepancy clearly: Satan.
The Lord says that we shall know people by their fruits (Matthew 7:16) The Kingdome of darkness is manifested by the fruit that Kingdome expresses. What ever fruit is expressed, reflects that Kingdome as a whole, carrying all the attributes of that Kingdome.
We said that it was for envy that Korah and his band affronted Moses, but we also see his principle and that he was competing with him. Where there is envy, there is also strife, competition, bitterness etc. All these words and distinctions help us to understand our walk with God, which His government teaches and oversees in the life of the saint.
Have you ever seen how lions kill their prey?
(See Here)
They kill them by wrapping their jaws around their preys neck (strangulation). They take away what is essential for life to benefit themselves: blood and oxygen. Satan is the same way. He knows how important the Government of God is to the life of our faith and salvation, so he speaks evil of it, so God will judge us for rejecting Him (2 Peter 2:1-3).
As soon as a believer rejoices at the word of God, immediately Satan comes, raising questions in he mind about cults, control and dominion, taking what God has sown, away. (Mark 4:15). Jesus Called Peter a stone and said that He was going to build His church by the tradition of faith passed unto Peter.(John 1:42)(Matthew 16:18) A brick house, cannot be built, except a corner stone be laid and we cannot build the house of God through fruit without His government.
The soul is saved through fruit bearing. Come and build with us. Take our free Covenant Faith Courses.