True Hope
Prophet Casey Ringer - Second 8th Week Ministries
The Power of Prayer and Petition
Edifying assembly with Apostle Eric. He talks about the power of prayer and petition:
http://s8wministries.org/direct-downloads/2015-01-09-Apostle-Eric-vonAnderseck.mp3
One of my reflections in regard to prayer and petition, is one particular thing I face upon waking up (grief), that I do not look forward to, that God uses over and over again, to teach me the power of prayer and petition, to see His mercy (active involvement) in my walk with Him:
"God sets the scenario for the pattern of our petitioning, for the fulfillment of our joy."
We are encouraged to bring our petitions before the Lord (what ever it may be) but we often see this power misused, to profit the aspiration, as if God is a Santa Claus. There is a distinction here (James 4:3).
Since coming into covenant with God, I can see the difference in the expectation, while the motive of one seeks to promote self, the other looks for Gods involvement to see how He is assisting us to take on His perspective.
It's like petitioning God for a new car to get to work (because your other one broke), so you can pay your bills. You have your heart set on a sports car but in the end, God gives you a used minivan.
While the natural inclination of man sees the answer to prayer not quite meet His expectation and misses the point because of that examination, the Spiritual man rejoices to see Gods active involvement as a way for mobility and not the need for speed and haughty show (that which God brings to light).
While reflecting upon this, the Lord brought to mind this pattern of faith seen in Hannah.
The Lord had shut her womb up, for which she began to fret, being provoked by her enemy but sought the Lord through prayer and petition and bore a child (Samuel). (1 Samuel 1:1-20).
One thing I see here that I wanted to bring out, was the appearance of this challenge to faith, made Hannah fret, as it can appear to us concerning our cycles of growth, or as something that we cannot endure, a punishment, fear, perplexity, grief etc.
That is what it appears like to the natural man but when faith seeks the council of God, the heart is filled with joy, as it gains a new perspective, which is why we want faith to be our eyes. This is what God calls regeneration and the renewing of the mind, which is a process that we go through daily.
"Ask and it shall be given you!" (Matthew 7:7)
"And his disciples asked him, saying, Master, who did sin, this man, or his parents, that he was born blind?
Jesus answered, Neither hath this man sinned, nor his parents: but that the works of God should be made manifest in him." (John 9:2-3)
Something also profound that I saw here, that I also experienced in my own walk of faith with God was the peace Hannah received after praying to God:
18. "So the woman went her way, and did eat, and her countenance was no more sad." ( 1 Samuel 1:10-18)
The answer to her prayer had not come yet but she was no longer sad, so we see how God sustains the heart by faith. We take confidence in our prayers that God hears us because we know His will. This is the pattern of faith Apostle John preaches for our confidence as well:
"And this is the confidence that we have in him, that, if we ask any thing according to his will, he heareth us:" (1 John 5:14)
"The Spirit works with the pattern of faith to make it living for us, whereby we endure. This is our confidence and joy!"
Comment, Share, or View Content Related to this Post
Contact Author... comming soon
Blog Post in the Royal Priesthood Category
What is Prophecy?
What do you think about when the word prophecy comes to mind? The Foretelling of future events? The true meaning of prophecy is to give hope and strength of faith. more...
To Bear Fruit is the Will of God
In reading the bible many Christians are able to quote what the fruits of the Spirit are and what Jesus said about fruitbearing but they have yet to enter into that experience. To be identified as the branches of the Lord who is the true vine we must keep Covenant with God for it is only through faith that believers experience regeneration and renewing of the mind. more...
A royal priesthood|New covenant priesthood of knowledge
By the election of grace God has called forth a peculiar people to serve Him at the altar of Christ through His priesthood. What does this mean for the believer? How is one to function in a priesthood in service to God? This article aims to provide the reader with insightful information to assist the believer in their function as a priest in the house of the Lord. more...
The Sign of the Latter Rain
God is giving signs and wonders for the edification of the church for confidence. That as Jesus washed the feet of His apostles so today the Lord is washing us with His living grace sprinkling the stewardship first to wash the church. more...

Prophet Casey Ringer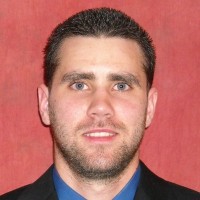 Casey Ringer is a confirmed Prophet in the government of God and valued member of Apostles Today Network of the Second 8th Week, ministering the grace of God to those seeking to build upon the true foundation of Jesus Christ. He is a regular contributor to the Prophetic Path and teaches Body ministry, helping believers regain their Christian priesthood by learning how spiritual sacrifices of prophecy work, how the anointing of truth works, and how the spiritual tools of the Second Covenant work. As God brings the church into a new era, Prophet Casey is here to help guide your faith into the new work of the Spirit, pray for you, and answer your questions.
Last Revised: 0000-00-00