The Apostles Measure Of Grace
Apostle Andres Rios - Second 8th Week Ministries
Apostolic Absolute Truth Or Arbitrary Truth
2Pe_2:10 But chiefly them that walk after the flesh in the lust of uncleanness, and despise government. Presumptuous are they, self-willed, they are not afraid to speak evil of dignities.
Apostolic – Absolute Truth comes from the office of the Apostle.
Arbitrary - Truth subject to individual will or judgment without restriction; contingent solely upon one's discretion:
Of which in the Arbitrary view of truth is more of an independent autonomous spirit similar to, if not the antichrist spirit that is in the world.
Presumptuous means - Pretentious, conceited and insolent.
Presumption leads to or is: Assumptive reasoning
Assumptive reasoning is a statement that a person assumes to be true, based on prior notions. (carnal reasoning)
Which then leads to;
Nihilism – a belief in nothing. For there is a forsaking of absolute truth, this is the falling away; Scripture brings out and confirms absolute truth ( see scripture): the spirit of antichrist is the opposing and exalting of self ( even with scriptures) above the one Absolute truth that God is.
2Th 2:10 And with all deceivableness of unrighteousness in them that perish; because they received not the love of the truth, that they might be saved.
2Th 2:11 And for this cause God shall send them strong delusion, that they should believe a lie:
2Th 2:12 That they all might be damned who believed not the truth,…
If your belief is that everyone receives truth by scriptures this can actually be antithetical (opposing) to grace, to hearing the voice of the Lord. For faith comes by hearing and hearing by the Word of God. Now if this is saying the Word is scriptures, then everyone hears God by this method and everyone then is right for everyone has truth.
The Dichotomy - ( two opposing views )
- Christians believe reading scriptures to hear Gods voice and you feel your heard or learned truths
Or
- Christians believe having Gods Government of Apostles set the foundation of truth. So that this anointing leads all into one truth.
Two Views:
1. Every Christian learning truths on their own by the scriptures
2. Foundation of Truth set in you to learn truth by the anointing
We need to ask ourselves here, what leaves more room for error? What would a wise God do, or how would a wise God bring the truth of Jesus Christ to His Church.
Exercise; ( Try this at your church)
View 1- Arbitrary Truth: If you whisper a sentence to your neighbor and that goes around to twenty people, will you have the exact sentence at the end of the 20th person. A presumptuous Christian will say well you may not have it exactly, but you will have some of the gest of it. Well can you imagine that same sentence coming from a million people that did not whisper it to each other. How many different sentences will you have? For this is what we have in the church everyone bringing their truths to the table.
View 2 Absolute Truth: On the other hand if you take just one person, and that person gives one sentence to just one other person, and that person writes it down which sentence will be more accurate.
Arbitrary View ; Defies certainty and absoluteness. Which then you have to ask yourself what exactly do I believe if nothing is certain and nothing is absolute leading one into a belief in nihilism. Of which really, is a belief that is without form and void and so equal to destructiveness and anarchy.
Imagine that; A Christianity that is not only, not certain in whom they have believed in, but also destructive at the same time, for there is no certainty in truth. A Christian can imagine a relationship with Christ all he/she wants but without absolute truth (Of whom Christ Is) they are in the midst of a belief in nothing, and to boot, trying to take over the ship of faith. I said they have a belief, for they do not have faith, there is a distinction in belief and faith. They are not even close to faith for without absolute truth there is no faith much less a building up in faith.
Absolute View: Truth is given to one person which even in man's logic sounds more of what a wise God would do. Not risking many voices of truth and having what we are faced with today. Many denomination with truths. Truth coming from places in which one could not even ever imagined. God is removing this deception from the church and making this method obsolete. For this was always man's method for extreme skepticism never Gods sanctified way of doing things.
God's sanctified way; God gives His truth to only one person His stewardship in Apostolic Government
Arbitrary View: Person who believes all of the one million people heard that sentence from God and even though they got some of it, or even got it all wrong, ( private interpretation of scriptures) they still deserve and have a right to be heard on the many truths that they do have. You can hear them now "I read scriptures, therefore I have truths". If you carefully follow this thinking to its finale this leads to "spiritual pluralism" where one comes to believe all religions require assumptive reasoning (presumptuousness) they presume that all self's (including of course themselves ) in religions also know something, and therefore all religions are equal. Which to them is preferable instead of them ever coming to believe in their being one absolute truth.
To this is why the Apostle Peter addresses and writes to those who believe truth comes from everywhere and because of their view despise Government from where God has chosen by His Stewardship to manifest the truth in Jesus Christ. The Apostle called them presumptuous then, and today these continue to be presumptuous and self-willed and knowing nothing of the Truth.
The Apostle spoke harshly of them for they would because of this arbitrary view bring in damnable heresies ( as the precept ) and many would follow this pernicious ruinous path. These are the false teachers by which reason the way of truth is evil spoken of. Who using feigned words and not those of the absolute truth in the anointing make merchandize of the church of the living God.
Let not Christ become a stumbling block to you just because there are not many sources of truth.
Two options;
1. Falling upon Him for mercy so that he can lead you to the one source of Truth
2. Him falling upon you to crush you for stubbornly following the many roads of arbitrary truths
There is only one source for truth and this is all that is needed for mobility of His church.
Remember Newton's laws of motion ( mobility)
F= Ma - There is only one Force for the impact to the Mass to Accelerate.
In the Assembly of Gods True Church it would be ;
Cgt=Scm – Christ , (Grace and Truth) impacts ( his angel ) Stewardship for the Church's mobility
To this One Truth in Jesus Christ does God call today, to all Christians who hunger and thirst for His righteousness everywhere. That by it they may grow in faith through the anointing of its powers in the Grace of the Lord Jesus Christ
Charity;
"Mercy Triumph's Over Judgment, for Gods Absolute Truth Crowns the Heart with Charity Bringing Gods goodness and mercy to surround the soul".
Comment, Share, or View Content Related to this Post
Contact Author... comming soon
Blog Post in the False Religious System Category
The Pattern of Faith for the Church of Christ
Did you know that God's plan to restore the soul of man carries a pattern for faith? If you want to experience the reality of regeneration and the renewing of your mind, then you need to know what this pattern is, which is set in Christ for faith. more...
Hybrid Faith
They whose ears are inclined to the Spirit,hear His Voice and follow God's commandments. more...
Put Down that Fable - Pick Up the Truth
Because of unsanctified ministers laying fables as the stones of faith in the heart the church has laboured in darkness, competing instead of building the house of God. Each man to his own house and not following the blue print of the Record of Christ. more...
The Prophets of Crete: The Balaam Ministry
The returning of the Jews to their land from their captivity in Babylon was completed but now restoration begins. So also today, the church is being called out of mystery Babylon to begin building the House of the Lord. The stewardship is now in place and the cleansing begins for the services of the priesthood to benefit the people. Only those who are registered in the book of life are the fellow labours which build and not destroy. So choose life! more...
On Being Cleansed from the Doctrines and Traditions of Men
By the principles of the heart, many take offense at the gospel of Christ in truth because they feel the need to defend their own principles. But for all those with an ear to hear, the Lord will soften the heart with His grace to assist them in accepting the reproof of truth which comes through instruction in the doctrine of Christ by His living apostles. more...
The Journey of Presumption
There is no emulation in perfect faith. Emulation occurs when man tries to engage God apart from the pattern God set for our faith to follow, for it is this pattern that serves as a model for our faith to reflect Christ perfectly. more...

Apostle Andres Rios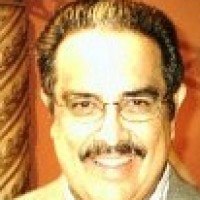 Andres Rios is a confirmed Apostle in the government of God and valued member of Apostles Today Network of the Second 8th Week, ministering the grace of God to those seeking to build upon the true foundation of Jesus Christ. He is a regular contributor to the Prophetic Path and teaches Body ministry, helping believers regain their Christian priesthood by learning how spiritual sacrifices of prophecy work, how the anointing of truth works, and how the spiritual tools of the Second Covenant work. As God brings the church into a new era, Apostle Andres is here to help guide your faith into the new work of the Spirit, pray for you, and answer your questions.
Last Revised: 0000-00-00