Love of God
Apostle Bert Neethling - Second 8th Week Ministries
Have you ever thought of the total devastation having to hear the condemning words of the Lord on the final day of judgment, "And then will I profess unto them, I never knew you: depart from me, ye that work iniquity." (Mat 7:23 )
These words follow after trying to justify themselves, saying, "Lord, Lord, have we not prophesied in thy name? and in thy name have cast out devils? and in thy name done many wonderful works?" (Mat 7:22)
Have you noticed that they say they have done these things "in His name" and that Jesus did not even consider it? They thought they had contact with Christ but this was never the case.
What do we need to do to ensure that we are in Christ and He in us?
Again we find the answer in the words of Jesus to His apostles in Joh 14:15 – 16, "If ye love me, keep my commandments. And I will pray the Father, and he shall give you another Comforter, that he may abide with you for ever" and in verse 21 "and he that loveth me shall be loved of my Father, and I will love him, and will manifest myself to him". Can you see the contact and how the promises follow the condition.
This means there must be an agreement between Jesus Christ and the believer. An agreement is nothing else than a covenant.
The most important question you need to ask yourself is, "Do I want to know how to enter into covenant with God and keep covenant with Him or am I willing to take the chance of being shown away on the day of no return because of ignorance?"
Here is a link that will direct you to a free lesson that will teach you the mystery of keeping covenant with Christ.
Apostle Bert Neethling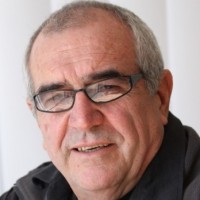 Bert Neethling is a confirmed Apostle in the government of God and valued member of Apostles Today Network of the Second 8th Week, ministering the grace of God to those seeking to build upon the true foundation of Jesus Christ. He is a regular contributor to the Prophetic Path and teaches Body ministry, helping believers regain their Christian priesthood by learning how spiritual sacrifices of prophecy work, how the anointing of truth works, and how the spiritual tools of the Second Covenant work. As God brings the church into a new era, Apostle Bert is here to help guide your faith into the new work of the Spirit, pray for you, and answer your questions.