From a Higher perspective
Apostle Bronwyn Botha - Second 8th Week Ministries
Knowing Is Believing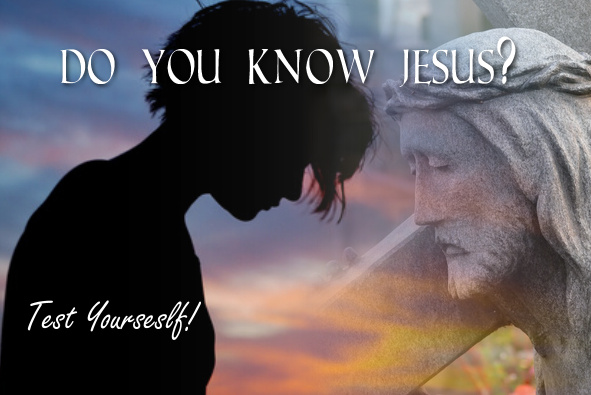 Those who walk in covenant with God know that the word believe means to acknowledge, mold with and submit to.

What are we acknowledging?

We are acknowledging the revelation of Jesus Christ. That He is the Son of God and that no man goes unto the Father except through Him, for He is the way, the truth and the life!

What are we molding with?

We are molding with the spirit of God. By choosing to work with the knowledge of Christ, we are molding with the living hope that we may reflect the image of Christ, for we know that He is the beloved Son in whom The Father is well pleased.

What are we submitting to?

We are submitting the Law of Grace and Truth, for this law embodies the terms and Conditions of the second Covenant, therefore enabling us to fulfill His commandment, to worship God in spirit and in truth.
So now we have clearer understanding as to why to know is to believe.

Because Unless we know what it means to believe and unless we know how we are suppose to express that belief, and unless we know what we are suppose to believe, how can we then believe in Him.

In looking up the definition of the word know, this is what I found.

• To have knowledge or clear and certain perception, as of fact or truth.
• To understand from experience
• To be able to distinguish, as one from another: for example, to know the difference between right from wrong.
• The fact or state of knowing through knowledge.
• To perceive or understand as fact or truth; to apprehend clearly and with certainty:
• To be cognitively aware of something

In other words, what the Lord is saying is that we cannot believe in Him if we do not know Him.

We cannot acknowledge God apart from the revelation, we cannot mold with His Spirit if we do not possess it, nor can we submit to Him if we do not know how to cognitively submit to His righteous judgements.

Therefore we cannot believe in God if we have not gone through the four steps of conversion. Which are:

• Grace
• Faith
• Righteousness
• seal
However, truly knowing someone comes by fellowship with that person because a relationship can only be established through fellowship. Further pointing out that knowing someone means that we have an established relationship with that person.
It would be the same as walking down the street with a friend and your friend happens to point out someone across the street, and then begins to give you information about that person.
Now in this scenario, unless you know that person, unless you have an established relationship with that person, whatever your friend tells you about that person you would accept as true, for you yourself would have had no prior experience with that person.
However, if you did know that person you would be able to discern truth from error. You would be able to tell if what your friend was saying was in confirmation to what you already knew.
I remember one of the very first sacrifices that I ever wrote when I first came into covenant with God, which was, Confirmation is the evidence that we work with the same Spirit.
What I had begun to realize when I first came into covenant with God was that no one that I had spoken to who is in covenant with God spoke in contradiction, they all spoke the same language and confirmed the same knowledge; all confirming Christ.
This is how The Lord revealed to me that this was His truth, for what I already realized through my experience in the kingdom of darkness was that everyone had his or her own opinion about everything. Which lead to man contradicting man, instead of man confirming God through Christ.
I remember in one of the morning assemblies, we had been discussing how God develops His relationship with us. And there was something that really impacted me was something that one of the other elders said.
It was said, that we could liken our relationship with God much as we would our best friend. The more we earn that person's trust the more that person would open himself or herself up to you, because they trust you to keep their secrets.
Mat 13:10 And the disciples came, and said unto him, Why speakest thou unto them in parables?

Mat 13:11 He answered and said unto them, because it is given unto you to know the mysteries of the kingdom of heaven, but to them it is not given.
Related Free Ebook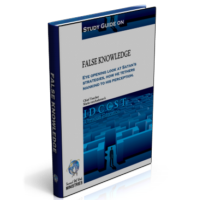 As we remain, humble to His grace, using His tokens unto His glory, and not for our own aspiration, We gain the trust of The Lord.
The world, however, views belief as having faith in something, now as right this may sound, it is the worlds definition of faith that has them misdirected.
The world views faith as merely acknowledging the existence of something, and belief is accepting a fact to be true. In other words, the world views faith as acknowledging the existence of God and accepting the fundamental facts about Jesus to be truth. They then use the precept of scripture to validate their principle thinking that this accounts to them for faith in God.
However, as we know, faith is an activity, it not merely a passing thought from time to time.
Faith cannot be built upon on hearsay; faith can only be built upon the revelation of Christ granted by the Grace of God.
In the same way that we cannot establish a relationship with someone based on what someone tells us about that person; neither can we establish a relationship with God based upon the fundamental facts about Jesus.
(John 15:4) Abide in me, and I in you. As the branch cannot bear fruit of itself, except it abide in the vine; no more can ye, except ye abide in me.
(John 15:5) I am the vine, ye are the branches: He that abideth in me, and I in him, the same bringeth forth much fruit: for without me ye can do nothing.
To abide means to remain or to continue in a particular relationship; to endure or to withstand; to accept without opposition or question: to act in accord with; to submit to.
To abide in means to believe in.
In the above scripture we can clearly understand that it speaks of faith being an activity, here we can see that Salvation is not free from responsibility, for we are to abide in Christ.
To know someone means that we are able to identify with that person.
How do we identify with Christ?
Well as the scripture states, by abiding in Christ.
We cannot abide in Christ if we do not know How to abide in Christ and that is why we need truth, for truth identifies us with Christ.
• Truth identifies us with us the one who is providing the framework.
• Truth identifies us with What He stands for.
• Truth identifies us with what He functions with.
• Truth identifies us with God's point of contact.
By The Law of Grace and Truth, we are able to identify with God.
And it is by abiding within His framework and functioning with What He has sanctified for our fellowship with Him that we know God.
It is from the foundation of truth, at the altar of Christ that our fellowship with God, through faith, establishes our relationship with Him.
It is by this relationship that we are enabled to discern truth from the error of fables, built upon the fundamental facts about Jesus.
It through this discernment, that our faith, being directed by heavenly wisdom qualifies us to give direction to those who stand in darkness.
It is by abiding in Christ that we are enabled to identify the voice of The Lord.
It is through the knowledge of Christ that we have learned how to obtain faith that gives us the option to choose between the counsel of iniquity and the counsel of righteousness.
It is through the knowledge of Christ that we know how to abide in Him, How to believe in Him. It is by our established relationship with God through faith that we can say that we know God.
(2Pe 1:3) According as his divine power hath given unto us all things that pertain unto life and godliness, through the knowledge of him that hath called us to glory and virtue:
Comment, Share, or View Content Related to this Post
Contact Author... comming soon
Blog Post in the Christian Answers Category
Beware of the Antichrist Spirit
Every tragedy causes man to question his worth and so people begin the journey of reflection until Satan again provides the option for them to reject the grace of God. Whether you know it or not, you are in a fight for your very survival. God's wrath is coming it its appointed time and if your soul is found naked of the fruit of Christ and the conscience defiled by false knowledge you will not escape His judgments. more...
The Christian Life of Watchman Nee
After reading Watchman Nee's testimony I can understand why his teaching contributed to the mass confusion in today's church. Learn how Nee's brand of Christian life, while claiming to be uniquely profound, does nothing more than address the common struggles of the conscience and how he devised a religious system that teaches flagellation of the heart rather than true faith in Jesus Christ. Do you find yourself looking for the next spiritual hero? Do you yearn for the teachers of by-gone years? Learn how you may be addicted to Bible knowledge that appeals to the romantic side of faith. more...
6 Reasons Why Planning Your Life Without God Is Not Good Enough
Why Planning Your Life For God Is Important? The world today seems to be spinning out of control. So many promises of what we can do with our life but they don't consider what they can do for God. The reality of life is being in covenant with God. more...
Why Jesus Christ Is The Way - 2 Things Jesus Preached To The World
What 2 things did Jesus Christ preached unto the world that man so easily overlooks? Many people are seeking the way of life in the text but it is the Spirit that gives life. Therefore the text cannot give us the living reality of faith that Jesus preached unto the world. more...
What is the Apostles' Doctrine?
Learn why the Apostles' Doctrine plays such a vital role in Christian faith, and how it also affects you. Find out what the Bible says about doctrine, and why it's important for believers to receive instruction in the doctrine of Christ in order to remain within the will of God. more...
How to pray to God
How wonderful it would be to pray to God with the confidence of knowing that this form of communication is according to His Good pleasure. more...
What is on the Atheists Mind: Guilty Conscience
The conscience sees its Master's art and shouts to the reason. All nature carries the testimony of a divine design and the conscience of all humans observe with awe the expanses of the universe, power of the oceans, majesty of the mountains. Why do we associate with beauty and abhor anything less? more...
The Truth About Toxins
Spiritually speaking the human diet is not good regarding the truth of conflict and the battles of the soul. For the habit of life and the signature of the soul play into Satan's hands for him to craft a prejudice in your perceptions about God and His care for you. The suffering of this world is engrafted by the habits of life and then once converted into the covenant one would think those things are gone which oppressed you to begin to seek the Lord for deliverance and to know Him. Those toxins of the past remain for the testing of the faith in the choices of His kingdom. more...
The Word Of God
The word of God is His Grace and His truth. more...
The Mystery of His Name in the Water and Blood: Jesus is our Peace
Why did God elect the token of blood for our redemption. The shedding of the blood of animals and the testimony which God put in the faith of Abraham unfold the mystery of this union in blood and water. Read the parable of God given to us for our faith as the mystery of the Father takes us on a journey of creation and the design of the soul and spirit of man. more...
Apostles Today: The Spiritual Gage Of Approval-Apostolic Reform
God has given to His church the true gage of approval through His sanctified stewardship for the faith the church to be perfect. When the pattern is lost by neglect then Satan replaces the original gage with a placebo and under this spell people set their own doctrinal standards by the plastic shekel. Throw away those evil tokens and put on Jesus Christ who is the true shekel of the sanctuary and House of God. more...
Additional Blog
Additional Blog
Additional Blog
Additional Blog
Additional Blog
Additional Blog
Additional Blog
Additional Blog
Additional Blog
Additional Blog
Additional Blog
Additional Blog
Additional Blog
Additional Blog
Additional Blog
Additional Blog
Additional Blog
Additional Blog
Additional Blog
Additional Blog
Additional Blog
Additional Blog
Additional Blog
Additional Blog
Additional Blog
Additional Blog
Additional Blog
Additional Blog
Additional Blog

Apostle Bronwyn Botha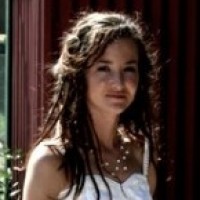 Bronwyn Botha is a confirmed Apostle in the government of God and valued member of Apostles Today Network of the Second 8th Week, ministering the grace of God to those seeking to build upon the true foundation of Jesus Christ. She is a regular contributor to the Prophetic Path and teaches Body ministry, helping believers regain their Christian priesthood by learning how spiritual sacrifices of prophecy work, how the anointing of truth works, and how the spiritual tools of the Second Covenant work. As God brings the church into a new era, Apostle Bronwyn is here to help guide your faith into the new work of the Spirit, pray for you, and answer your questions.
Last Revised: 0000-00-00