The Apostles Measure Of Grace
Apostle Andres Rios - Second 8th Week Ministries
How Can Christians Facing Difficult Circumstances Continue In Triumphant and Perfect Faith
Looking for God in all the wrong places
Heard Lady who had her husband drown during their vacation giving her testimony.
She was explaining how she was trying to come to understand God in her situation and how to find him in her circumstance.
The problem here is God is not defined or found by the darkness of our circumstances and tragic personal situations, but He is defined by truth. The church needs apostolic government because Christians under pastoral leadership go to the bible to find meaning and purpose for their circumstances especially in crisis and tragedies, when they need to go to Truth and abide in it to have meaning and purpose for their life. Jesus said this; you go to scriptures thinking in them you have eternal life ( meaning and purpose of why you exist, but it is they who point to me.)
When Christians read scripture to try to find God, and get answers from God for their lives going awry this is an indicator they don't possess truth for they are still searching for God. When they run to scriptures in a negative circumstance or tragedy to find Gods meaning and purpose to continue in their faith, it also suggest they are trying to express faith in the battlefield of the flesh and still do not possess true faith that is in Jesus Christ. The circumstances of life have no binary relation to our faith in God. True faith in God is not found in the environment of this life, for His light cares to have no business with mans passions but is found only in Christ.
What Christians are not called to do;
That lady as tragic as her situation was in losing her husband was not called to be a Christian so she could try to discover God in all her situations and find Gods meaning in her circumstances. She was not called so she could feel if God was still there in her trials and to feel him in her church so she could still feel God had not left her alone in this tragedy. She was called to have her faith submit to His covenant and to have faith bear fruit in Christ, why and how is this done?
Jesus puts faith in Himself not in circumstances we would face;
Jesus knew that we would all face these kinds of circumstances, he was not insensitive to tragedy after all he cried at the tomb of Lazarus and was well acquainted with sorrow and grief. On the other side of the coin he also knew of His power over circumstances. He knew as he put faith within Himself no circumstance could move faith. But rather faith would regulate the course of circumstance to function and perform in any given situation, for it would prosper and overcome by bearing fruit in Him.
First, Jesus said the faith that would be under His Authority would be great faith
Mat 8:5 And when Jesus was entered into Capernaum, there came unto him a centurion, beseeching him,
Mat 8:6 And saying, Lord, my servant lieth at home sick of the palsy,
grievously tormented.
Mat 8:7 And Jesus saith unto him, I will come and heal him.
Mat 8:8 The centurion answered and said, Lord, I am not worthy that thou shouldest come under my roof: but speak the word only, and my servant shall be healed.
Mat 8:9 For I am a man under authority, having soldiers under me: and I say to this man, Go, and he goeth; and to another, Come, and he cometh; and to my servant, Do this, and he doeth it.
Mat 8:10 When Jesus heard it, he marvelled, and said to them that followed, Verily I say unto you, I have not found so great faith, no, not in Israel.
The word of truth, The living record speaks with the maximum of highest authority. Great faith would be under this authority. This speaks of as concerning His Government. This centurion knew that having faith in His Word under Gods governmental authority, coming under the headship of Christ, Christ authority would bring forth the results of His virtue.
Those without Gods Governmental Authority
Mat 8:12 But the children of the kingdom shall be cast out into outer darkness: there shall be weeping and gnashing of teeth.
Mat 8:13 And Jesus said unto the centurion, Go thy way; and as thou hast believed, so be it done unto thee. And his servant was healed in the selfsame hour.
The children of the kingdom as concerning those who were outside of Gods authority, meaning outside of Government, outside of truth and working with faith outside of His Spirit. They were the immature children who never directed faith into the authority of truth that has to do with the virtues of Christ, but were as children in the Kingdom, directing faith to themselves in circumstances. Faith was about them and not about fruit bearing, to have Christ virtues proceed forth from Him to mature in them, trusting His authority by His government to be able to do so.
Secondly, the elements of the gospel make His Virtues possible is us.
God has made possible this provision of faith unto virtue in Christ in the element of the renewing of the mind, for this kind of faith is the great faith Christ alluded to in this scripture. Great faith is one that acknowledges, submits to and molds with the living Word. coming first under His authority to then bring forth the virtues of Christ, as faith accepts and continues to believe in the 12 elements of the gospel. The element of regeneration brings healing to the soul by removing the fruits of iniquity, and this healing would be sufficient to prepare the soul with the element that is binary for the bringing forth of His virtues, being the element of the renewing of the mind for faith.
How faith bears fruit and overcomes;
That lady needed not look at faith to carry her through that difficult and tragic circumstance or any other circumstances. She was called to continue to become familiar with and use the tools of the covenant so that her faith would prevail in bringing continued healing to the soul by the removal of the fruits of iniquity which is the purpose for faith. She was to be consistent in working with the 12 element of the gospel to bring forth fruit by Christ specifically by the element of the renewing of the mind. This element enables the Christian to bring forth Christ fruit. She could continue to manifest her faith through this treasured stone of Christ being set in her heart and the effect of it come into her soul by her works of the covenant. Faith then is not determined by circumstance but circumstance is subdued by perfect faith of the 12 stones of Christ and we grow and overcome in manifesting of his virtues.
Faith misdirected by the present pastoral system;
Christians who today when faced with negative circumstances and confront God to see if he can explain the negativity that has happened to them, are the children of the kingdom who are the immature and fruitless children. They will begin to search scripture for an answer, their prayer takes the form of why God? Why this why did that happen? They want God to step into the picture and give an explanation of these things that are happening to them. They have no knowledge of the purpose for their cycles of growth. This is why even those pastors who also speak of planting a money seed of faith to change their circumstance are guilty of propagating spiritual immaturity and fraud in a false faith.
True faith is spiritual bringing forth the spiritual fruit of Christ unto virtue. They have replaced true faith or have always been ignorant of it, with a faith that keeps Christians as immature children looking at their circumstance to change them instead of looking above where Christ is seated with God in the heavenly places to manifest Himself through them by his fruit as they abide in Him. Jesus cursed the full grown tree that had not fruit and emphasized how he called us to bear fruit and that it should remain. Children who continue outside of covenant never are able to mature to this point.
Christians say they walk in the spirit and pastors encourage them to do so but still have them trusting in physical things as in bringing a physical tithe so they can be blessed physically, when in reality this false doctrine is just to line the pocket for those pastors who preach this. There is no spiritual blessing from God, from a physical seed of faith. This is only avarice in its worst degree and it teaches the church to continue to covet from the foundation of the passions of man. Faith that is displayed this way by the flesh to look to change circumstance is completely metaphoric in the spiritual blessings of Christ and more realistic only to the flesh, for this is how and where it is applied, in the eco system of mans passions.
Apostles direct Faith into Christ
The church needs to be taught foundation truth From the apostles doctrine to be able to lose this doctrine that is damnable to the soul that keeps immaturity in the Church and other false doctrines that send the ignorant into false illusions and a chaos of disarray from the true faith of Christ. Even though Christians who finally come into covenant are not absent of the tragedies of this world, they learn by conflict, contrast and contradiction the pattern of true and perfect faith that is in Christ, from the dignities of His government.
Through true faith taught by His Government Christians are able to endure to the end. For their faith does not depend on the circumstances of tomorrow but faith is taught to be carefully cultivated with the tools of Christ in the Constant of His Virtues and not the variable of trusting Him in circumstance. So there is but continued perfecting of the saints in growth within their priesthood which is the good ground of His Covenant.
Comment, Share, or View Content Related to this Post
Contact Author... comming soon
Blog Post in the Battle for the Mind Category
Standing for the Truth in an Age of Unbelief and Apostasy-Part 2
Introducing 4 major theaters of Christian conflict where Satan is battling for the mind. Christians ask how they can stand for truth in an age of unbelief and apostasy. Part 2 of a 4 part series disambiguate between the fundamental knowledge of Jesus Christ and the foundation knowledge of Jesus Christ. Learn how Satan first hides unbelief in the moral code and then how apostasy takes place by denying faith the likeness of Christ. more...
Standing for the Truth in an Age of Unbelief and Apostasy-Part 3
Do you believe reciprocation is by the flesh or by the Spirit? Do you know the difference between the two? That is the focus of part 3 in this series Standing for the Truth in an Age of Unbelief and Apostasy. We are talking about the apostasy of the church of Christ and the need to get back to the truth. So, let's look at reciprocation and learn what it means to God and how Satan twisted it to teach us a faith that is removed from God. more...
Why the Church is Confused
Much of today's teaching in the church is very confusing. There are now 38,000 Christian denominations whereas just a few years ago there were only 33,000 Christian denominations. God refers to one Spirit and one truth! There is time to reverse the damage Satan did to your faith. more...
Paul Planted Apollos Watered- I Planted my Own Garden
Ever since God called upon Adamites to be responsible to His covenant He selected individuals to represent His kingdom. It is simple to understand that even though His choice of servants may possess frailties as Samson, David, Jephthah, Gideon and others in the book of Hebrews 11, yet God has always supervised the direction and substance of faith. It is a marvel to see how the Lord navigates around the standards of the gainsayers and makes the wisdom of man foolish. Satan knows that without stewardship the church has no eyes to see nor understanding of the order of His kingdom. more...
The New Covenant is the Right Choice
Have you wondered about the difference between the First and Second Covenant? It's good to know that God is not a God of confusion. He is a God of order, a God of covenant. more...
When The Imagination Becomes Your Priesthood
Beware of the snares of the imagination Satan uses to feed the soul folly to fight the plan of God today. When religious people use the scales of the flesh to measure truth, the feelings about truth will always shift into the gears of their own logic. Such a perception will stand opposed to the kingdom of God and the spirit of the Pharisee will emerge again to smite Christ and mock His plan. The imagination muses in wonder and will perish in the application as the fowls of the air will devour the Word they hear but not assess as the true peril of great price. more...
Remembrance: Dead Faith and Careless Revelations
The torment of unbelief causes withdraw from His grace to set a different pattern for the Christian walk. This contrariness will resist the oversight of government in the fear of losing their own free-will of doctrinal choice and practice. When God communicates in dreams and visions to correct or circumcise corrupt traditions these not functioning inside the House of God will use revelations to the point of fables to justify their independent position severed from the true Vine our Lord Jesus Christ. In this state they are not keeping in remembrance those godly admonitions of the stewardship and will fall away not from their traditions but from His sanctification which will blot out their names from the book of Life. more...
Dirty Faith: An Unclean Religion And Unsanctified Hope
To be crucified with Christ we must first bear His mark of ownership beginning with the seal for our obedience of faith. True sanctification is tethered to the Father and the Son. That which is born of the flesh is flesh and that which is born of the Spirit is Spirit. Follow the Spirit and live. more...
Jesus sets the record straight
God established the true tradition faith in His Son Jesus Christ. Christians are taught that it is only through Christ can they have the power to overcome self, Satan, and the world, but void of His knowledge many Christians still walk in bondage to the system of sin. Learn how Jesus set the record straight in the pattern that he set for our overcoming and salvation in Him. more...
Print Your Name on My Door: Enter My Gate
By a word of knowledge the Lord opens the understanding for us to contribute to His House. As the Passover blood was put on the door, so the charity of our faith is put upon the door for our entrance into the Holy City. We through Jesus Christ fulfil the law and the prophets, for He is the true scale which weighs every word we say in His name. more...
"Truth In Apostolic Stewardship Cures Canine Cognition"
The disease of private interpretation of the scriptures is prevalent in most believers today. There is no cure, there is no hope, except for the grace of God in Apostolic Stewardship. more...
Additional Blog
Additional Blog
Additional Blog
Additional Blog
Additional Blog

Apostle Andres Rios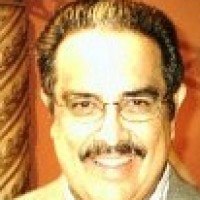 Andres Rios is a confirmed Apostle in the government of God and valued member of Apostles Today Network of the Second 8th Week, ministering the grace of God to those seeking to build upon the true foundation of Jesus Christ. He is a regular contributor to the Prophetic Path and teaches Body ministry, helping believers regain their Christian priesthood by learning how spiritual sacrifices of prophecy work, how the anointing of truth works, and how the spiritual tools of the Second Covenant work. As God brings the church into a new era, Apostle Andres is here to help guide your faith into the new work of the Spirit, pray for you, and answer your questions.
Last Revised: 0000-00-00