Christian Life
Evangelist Monique Babst - Second 8th Week Ministries
What are the Weapons for Spiritual Warfare?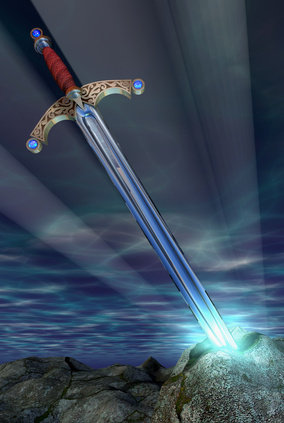 I want to share with you a word of wisdom I received from the Lord a while ago: Weapons of warfare.
Warfare is the waging of war against an enemy. Another definition is: armed conflict. While reading through Apostle Paul's letter to the Corinthians, I found a scripture that confirmed this word: "For the weapons of our warfare are not carnal, but mighty through God to the pulling down of strong holds." (2 Corinthians 10:4)
Carnal weapons of warfare keep believers in bondage to sin
In (2 Corinthians 10:4) we can see that God has given believers weapons to fight the good fight of faith with. Christians cannot wage war without the proper spiritual armour of God. But when looking at all the different articles, books and teachings written by church leaders and pastors all over the world, it is clear to see that there is no oneness of mind concerning what these spiritual weapons of warfare are and how believers are to use them.
Some teachers claim that meditating on scripture and "throwing" these scriptures at Satan to ward off spiritual attacks is called spiritual warfare. Some use rites such as binding and rebuking the devil and claiming authority over unfavourable circumstances. And some say we have the authority to call down angels and order them to do our bidding. Saying the name of Jesus is also said to invoke great fear in Satan and his demons and they flee whenever they hear it.
What are the Weapons of our Warfare?

Another popular belief is that our weapons are in fact the fruits of the Spirit. We wage war against darkness by imitating Jesus' behaviour. We are said to overcome evil with good behaviour and doing good to others. Fasting is also seen as a weapon which triggers a confrontation with demons. It is said that because Jesus fasted in the wilderness, He was able to withstand the temptations of the devil and so we are to do the same. These are only a few of the false doctrines floating out there.
As a believer I am sure you have tried some of these tactics to fight against Satan, and you have found that these weapons are not as effective as they seemed. After exhausting all these techniques believers still find that they are powerless against sin. They struggle with fear, doubt, confusion, guilt and frustration. Many ask: Where is the authority over darkness that Jesus promised I would have in (Luke 10:19)? Where is the victory over sin? Why am I still struggling with the same old problems day after day?
Related Free Ebook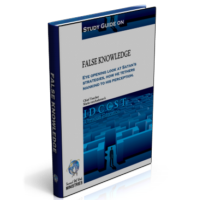 The reason for believer's lack of victory over sin is that since the death of the first century apostles, Satan began to place the wrong weapons in the hands of the church. The result of this is that believers now fight with carnal weapons that God does not empower and, as a result, believers are not living in victory over sin and they are not bearing forth fruit unto God. (Ephesians 6:12) brings out that our fight is not against flesh and blood, but is spiritual. Therefore, we as believers need to throw down these carnal weapons Satan has used to weaken faith with and we must pick up the spiritual weapons that God has authorized to empower faith.

The spiritual weapons of Christ sets the soul free from the yoke of sin

Just as a soldier cannot enter the battlefield with the wrong weapon, such as a butter knife, a toothbrush or a wooden spoon, so also we, as soldiers of God, cannot go into battle with weapons that God does not empower. God has designed specific weapons for our overcoming which He enters into. These weapons are called the contact points or tools of the covenant.

It is important to understand that when God doesn't enter into a contact point, this contact point is carnal and that which is carnal is powerless against the enemy. We cannot fight the carnal nature with carnal weapons. We are in need of the spiritual armour of Christ.

During these final days before the rapture of His church, God has once again raised up His true government, and the true knowledge of Christ is now returning believers back to the cross and back to the priesthood. The knowledge of false pastors and teachers has disarmed believers, leaving them defenceless in the spiritual war against darkness. But the holy knowledge that comes through God ordained, living apostles once again places the proper weapons back in the hands of God's soldiers, so that they can fight the good fight of faith. A disarmed army cannot stand in victory.

The knowledge of Christ gives direction for faith so that every believer can put on the proper armour for his fight against darkness. When Jesus died on the cross, His blood was sprinkled on the tools, or weapons, of the second covenant. Jesus' blood sanctified these tools and empowered them for our contact with our Father. These tools, or spiritual contact points, are our weapons of warfare. They are the armour we are to daily put on. They are the vestments of the holy priesthood of Christ.

It is essential for believers to be educated in the knowledge of Christ. If you are ready to let go of the false knowledge that promises victory but delivers guilt and shame please visit www.s8wministries.org and sign up for free online courses that will truly empower faith.

To read more about the spiritual weapons that the Spirit of God enters into to make faith living, follow this link to the free online course called the Tools of the Covenant and learn what it is to experience the fullness of Christ.

To understand the battle of the mind and how Satan uses the flesh against you, do the free online course called The Flesh and discover true spiritual warfare.
Comment, Share, or View Content Related to this Post
Contact Author... comming soon
Blog Post in the Spiritual Warfare Category
The Charity of Satan called Concupiscence
Have you ever been the victim of religious rage. Acting as Satan's whip they afterwards look for words to justify and to explain their behaviour as tough love. Standing there in amazement and bleeding inside by those scourging words, they force a smile with a personal satisfaction of holy zeal. Concupiscence has struck you! Satan just struck and escaped your radar as his wiles are renamed to be the voice of the Lord. more...
Rest in His Resolve: True Faith
Christians get confused when their efforts for good and the kingdom of God is not appreciated or forthcoming. They feel that God has laid a heavy burden upon them to resolve the world's problems. They want the whole world to see Christ in them and to honour their gospel of good will toward man. But where grace is absent the force of the imagination casts its deadly shadow. Instead of servitude to the Master they wish the position of the master to oversee the outcome of their religious vices. When Jesus said, thy will be done, shows His longsuffering and submission to the timing of God's will. more...
Holiness the lost meaning and unreachable standard In today's incomplete gospel
The Lost Article of Holiness Recovered in Apostles Anointing more...
Wandering Truth And Moving Foundations:Autonomy of the Ungodly Believers
When Jesus said, "I have kept them in Thy NAME"; He was showing the tether (bond) of charity where the work of His cross will effect the faith of those that believe. In this pattern only is there remission of sin. The Lord said to His apostles after His resurrection in John 20:23. "Whose soever sins ye remit, they are remitted unto them; and whose soever sins ye retain, they are retained" that the life of the saints will be built upon this pattern which the stewardship will perform. more...
Audible Voice: God Speaks Today
God is setting order in His House through the stewardship He called and prepared for this time of the Second 8th Week. This is to cause separation for purging and perfection of faith. He will return for a spotless and blameless people. Are you in covenant with God? more...

Evangelist Monique Babst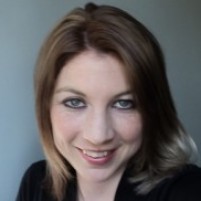 Monique Babst is a confirmed Evangelist in the government of God and valued member of Apostles Today Network of the Second 8th Week, ministering the grace of God to those seeking to build upon the true foundation of Jesus Christ. She is a regular contributor to the Prophetic Path and teaches Body ministry, helping believers regain their Christian priesthood by learning how spiritual sacrifices of prophecy work, how the anointing of truth works, and how the spiritual tools of the Second Covenant work. As God brings the church into a new era, Evangelist Monique is here to help guide your faith into the new work of the Spirit, pray for you, and answer your questions.
Last Revised: 0000-00-00